[Disclosure: For your convenience, this post of Unique Gifts for Preschoolers contains affiliate links that support Me Plus 3 Today at no additional cost to you. Thanks!]
We are very fortunate to be surrounded by people who are will to give my kids gifts for birthdays, Christmas, and other special occasions. As I look around the kids' playroom, I see so many unique gifts for preschoolers. And since I'm someone who loves to shop second-hand sales, I've also found a lot of interesting toys that I never would have thought of if I was browsing online or at the store.
So, if you are shopping for a special child in your life, I compiled this list of unique gifts for preschoolers to help make the process easier for you. I hope they love the gift as much as my kids have!
Don't forget, you can earn cash back when you shop online with a variety of websites. I prefer Swagbucks because you can cash out at as little as $3, plus if you sign up with my referral link by clicking here, you can get a 200 SB bonus when you spend $25 or more in any Swagbucks eligible online store before December 1, 2016. I also use Ebates sometimes (sign up through my link by clicking here and get $10).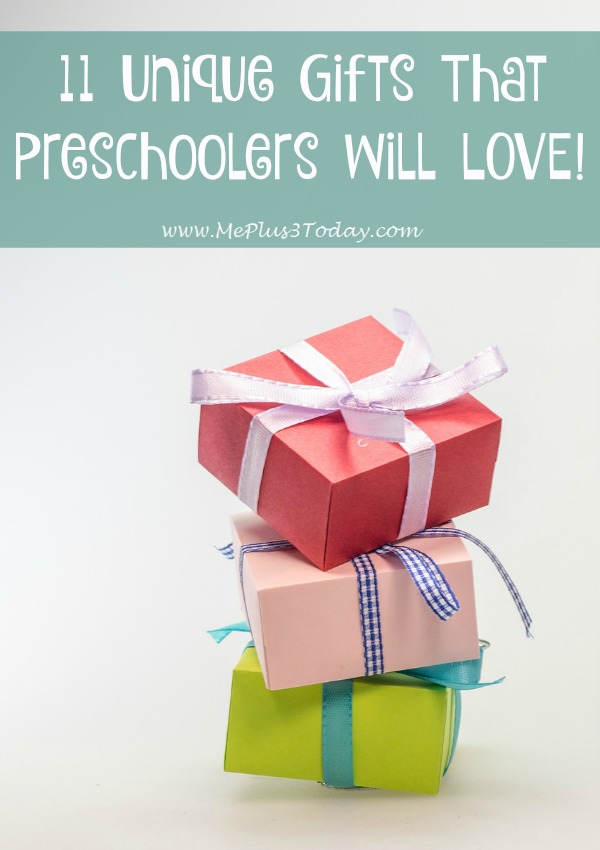 Unique Gift Ideas for Preschoolers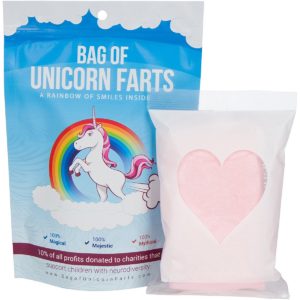 I had to start out the list with this hilarious item that is more like a gag gift! It's actually cotton candy, and 10% of all profits are donated to charities that support children with neurodiversity. One of my daughters loves unicorns and rainbows, and of course as a preschooler, thinks farts are super funny! What a great way to make your child (or anyone) laugh!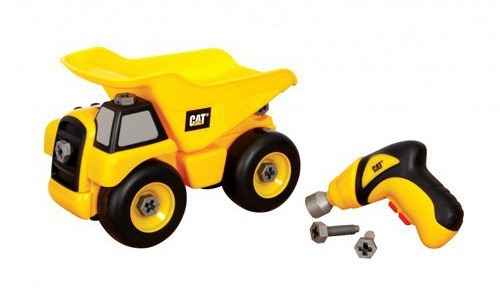 2. Caterpillar Construction Take Apart Truck
OK, now for more serious gifts for preschoolers. This truck is a huge hit with my kids. I think they started playing with it when my son was 2 and my daughters were 3, and a year later, they still love it! The "drill" really works and it is easy for them to use and fit onto the screws. But don't worry, there aren't any sharp pieces! I guess I would describe it as a socket-drill instead of a pointy drill. (I know you love my technical terms!) They can seriously play for an hour, pretending to be "workers" and take apart the truck, and then fix it by putting it back together.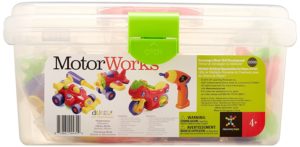 This is similar to the Take Apart Truck, but it a little more advanced. It is better for older preschoolers and is recommended for ages 4 and up. This set is awesome nice because it has a screw driver with smaller screws. It really helps with the kids' fine motor skills. It also includes a drill, and the case is great because you can keep all the pieces together.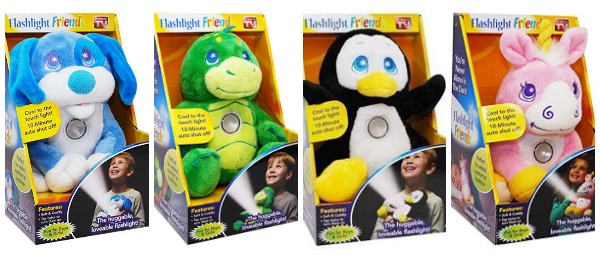 When looking at gifts for preschoolers, they don't always have to be toys you play with. Sometimes they need something to sleep with too! And a Flashlight Friend is perfect for a child who may be a little afraid of the dark. My kids each sleep with one in their bed, and it is easy for them to turn on in the middle of the night if they need a little extra light. We have the dragon, but there are many other styles that are the perfect addition to any preschoolers bedroom.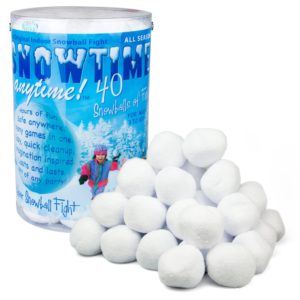 Maybe you live in an area that doesn't get snow. Or it's just way too cold to play in the snow. Either way, these indoor snowballs and fun to play with! They are super soft and very light, so the kids do not get hurt throwing them at each other. As preschoolers, my kids don't have the best throws anyway, but it is still fun to have an indoor snowball fight!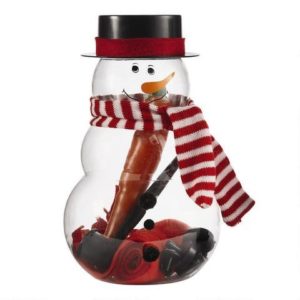 Last year, the kids got a lot of "snow" related gifts, and it was great! Unfortunately, it wasn't a very snowy winter for us! We were able to use our snowman building kit twice though, and the kids even used it this summer to try and make a snowman out of sand in their sandbox! The kit comes with a carrot nose, pipe, "coal" pieces for buttons, eyes, and a mouth, as well as a scarf and hat. It really is a unique gift!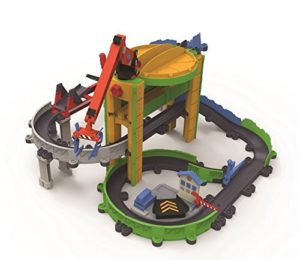 OK, maybe this isn't the most unique toy, but it is still one of my kids' favorites. They aren't even huge fans of Chuggington, but because this track is so easy for them to put together and take apart on their own, the play with it all the time. Plus, they can make so many different configurations with it. They never put it together like the picture on the box, they use their creativity to make a unique track every time. It's really fun to watch them make a "rollercoaster" as they call it!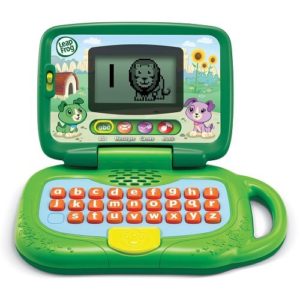 Again, this isn't exactly unique, but if you are looking for inexpensive tech gifts for preschoolers, then this is a good one! We only have one of these and the kids will often fight over it. They like to go down each row and press each letter to hear what it has to say. It also has a few songs that they sing along with. I'm not sure why they love it so much, but it is definitely one of their favorites!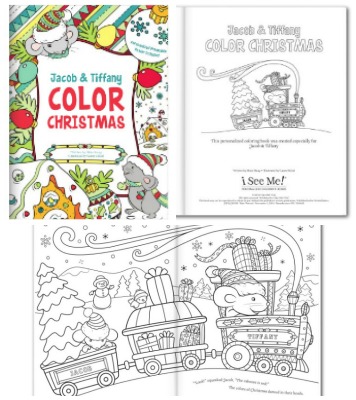 My kids absolutely LOVE to color, and although we don't have this exact coloring book, I think it would be a big hit with any preschooler. At a time when they are just learning how to recognize and write their name, they would probably feel so special to see their name in a coloring book!
10. Vtech Write and Learn Touch Tablet
Maybe I think these things are unique because I don't really shop for toys! But this is another tech toy that tops the kids' list. The girls LOVE to trace the letters and do the freestyle color option on this. I think it really helped with their pencil grasp and handwriting.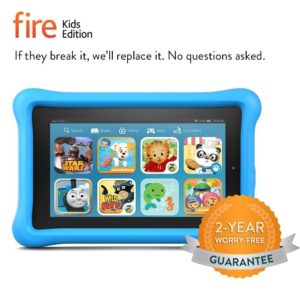 11. Amazon FreeTime Unlimited Subscription for Kindle Kids Edition Tablet
If the child you are shopping for already has a Kindle, then gifting a subscription to Amazon FreeTime Unlimited is the way to go! Not only is this a "clutter-free" gift, it is also very useful. This is on the top of my wishlist for the kids this year. Otherwise, as far as unique gifts for preschoolers go, I'm not sure if a tablet fits the list. But I still wanted to include it. This was the "big" gift my kids got last year, and I think it is totally worth it. It has been dropped, beaten, and banged up, but the case has kept it protected. Plus there is a 2-year warranty, where it can be replaced with no questions asked.
**********
If you like this post, don't forget to save it!
I hope you found this list of Unique Gifts for Preschoolers helpful. With the way my kids play with and enjoy each of these items, I highly recommend them for any 3 to 5 year old child! Happy shopping!
Check out the following posts for even more gift ideas!
50+ Gift Guides for Kids of All Ages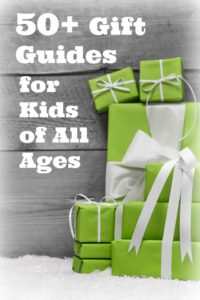 10 Gift Ideas Under $10 that Preschoolers will LOVE!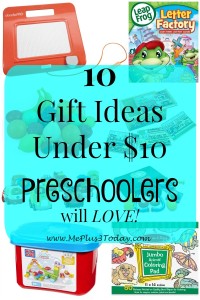 10 Gift Ideas that Toddlers will LOVE!