For your convenience, this post of Books Worth Reading Today contains affiliate links that support Me Plus 3 Today. Thanks!
One of my favorite things to do is read. And since I struggle with sleeping at night since becoming a widow, I've actually done quite a bit of reading the past 3 years. I've read some great books and some horrible books, so I decided to start sharing what I've been reading each month here on the blog. This way, if anyone else loves to read as much as I do, they can hopefully get some new ideas of books worth reading!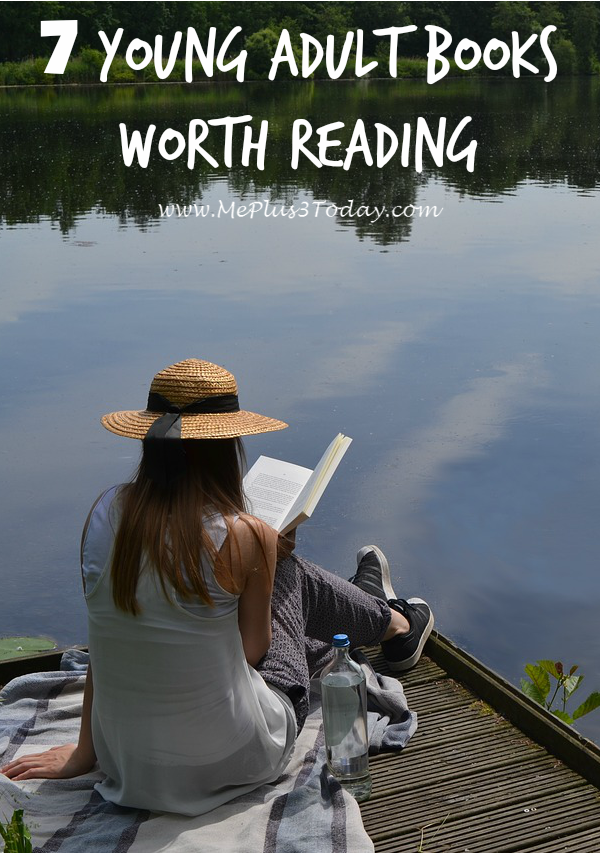 Let me start by saying that I have a weird preference in books. I like to read in order to escape life. So my go to genres are typically young-adult, science fiction, fantasy, or a combination of all of these! I typically refer to it as "fluff" because they aren't too serious and don't require too much thinking.
With a limited budget, my goal is to spend as little money as possible on books. So I usually check out ebooks through my local library or take advantage of Amazon Prime to read a free book from the Kindle Owners' Lending Library. I've also signed up for a free 30-day trial of Amazon's Kindle Unlimited. I read as many books as I could in 30 days and then made sure to cancel my subscription before the trail period ended!
Use the following links so you can get free books too!
Join Amazon Kindle Unlimited 30-Day Free Trial
Try Amazon Prime 30-Day Free Trial
Now, let's get to it! Here is what I've been reading over the past month or so.
Books Worth Reading Today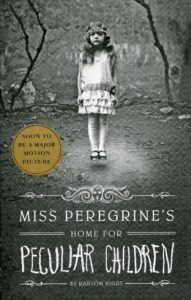 1. Miss Peregrine's Home for Peculiar Children by Ransom Riggs
I put off reading this book for a long time because I thought it was scary, and I HATE scary books. While some of the pictures are pretty creepy, it is definitely NOT a scary book and I actually enjoyed reading it. I thought it was more of a mystery or fantasy type book. I think the genre for this book is teen and young-adults, but I positive "grown ups" will enjoy it too. The real photographs the author used in the telling of the story are really remarkable.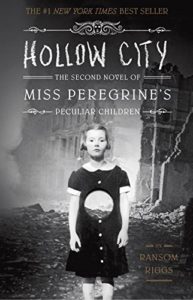 2. Hollow City: The Second Novel of Miss Peregrine's Peculiar Children by Ransom Riggs
This is the continuation of the story from the first book. Again, it has the same concept of real photographs in combination with the story. Once I read the first book in the series, I was hooked and had to keep going. I just always have to find out how the story ends. If you decide to give these books a try, I bet you might feel the same way!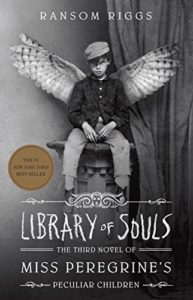 3. Library of Souls: The Third Novel of Miss Peregrine's Peculiar Children by Ransom Riggs
I also really enjoyed this final book in the Miss Peregrine's Peculiar Children series. I won't give away the ending, but I felt satisfied with how things turned out. As I'm reading, I often find quotes that I find inspirational or just fitting to my life. I highlighted this quote as I was reading: "Laughing doesn't make bad things worse any more than crying makes them better. It doesn't mean you don't care or that you've forgotten. It just means you're human."
As a young widow, I can completely relate. There is always this weird guilt in the back of your mind when you are having fun or laughing or enjoying something. But that is just how life goes. And this quote was the perfect reminder for me to let go of some of that guilt.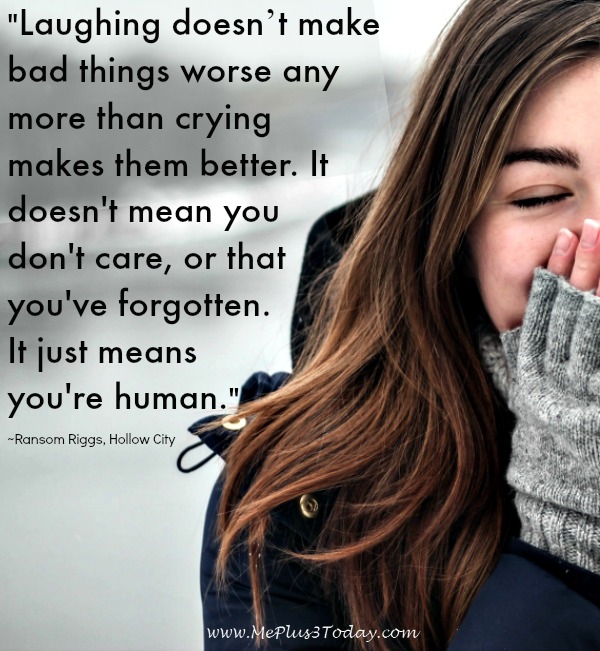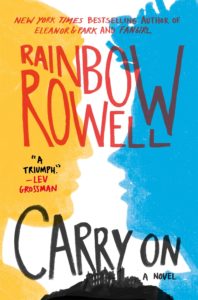 4. Carry On: A Novel by Rainbow Rowell
Another young-adult book, it wasn't necessarily my favorite or something I consider a "must-read," but it was entertaining. It reminded me a lot of a fan fiction style story of Harry Potter. And I think that is what it is based on because it is actually from Rainbow Rowell's book, Fangirl. So basically, it is about magic and the fantasies that go along with it. The story started out slow for me, but eventually it picked up the pace a little bit.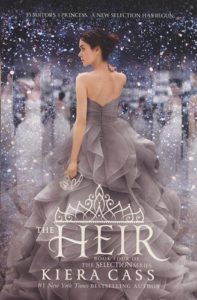 5. The Heir (The Selection Book 4) by Kiera Cass
OK, this is one of my guilty pleasure books! I read the first 3 books in The Selection series quite a while ago, and I had the final book in the series on hold for quite a while at my library. It is definitely written for the teenage crowd! But it is just one of the "fluff" type books I like to read as an escape from a not-so-fluff life. The Selection series is almost like the reality TV show, The Bachelor, but with more a fairy tale feel. Sometimes you just have to read about princesses!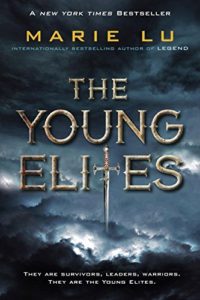 6. The Young Elites by Marie Lu
This is the first book in the series. As a young-adult novel, it is also very science-fiction or fantasy-like which fits me perfectly! It is set in a world where children who suffered from an illness developed unique powers. While it is targeted towards teenagers, I think the story has an underlying theme of discrimination towards those who are different from ourselves.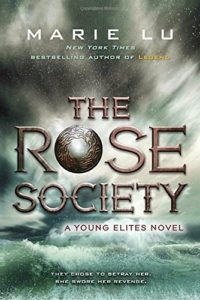 7. The Rose Society (Young Elites Book 2) by Marie Lu
As the second book in the Young Elites Series, this is a continuation of the story. Readers are given more background information on the main characters, as well as introduced to new characters. The last book in the series, The Midnight Star, was just released in October and I'm looking forward to checking it out!
So there you have it! Let me know if you decide to check out any of these books, or if you have any recommendations for me! Just comment on or send a message to the Me Plus 3 Today Facebook page.
Stay tuned for next month to hear more about what I've been reading. Hopefully I'll be able to share more books worth reading for you! Make sure you follow Me Plus 3 Today on Facebook, Instagram, Twitter, and Pinterest so you don't miss out on the latest posts.