Disclosure: This list of Facebook Pages for Widows to Follow contains affiliate links, which help support this blog at no additional cost to you. Thanks!
Not to state the obvious, but being a young widow is hard. And lonely. It often feels like there is absolutely nobody out there who understands what you are going through and how you are feeling.
But in reality, there are actually a lot of young widows out there just like you. They might not be your next door neighbor, but thanks to the magic of social media and technology, you can connect with these other women as if they were.
Like my post with 6 online resources for widows, I've compiled a list of Facebook pages for widows to follow. I love following these pages because it seems like they share an article, post, or quote just when I need it most. It's also nice to read something in my news feed and be able to totally relate and realize that I'm not the only one dealing with life as a young widow.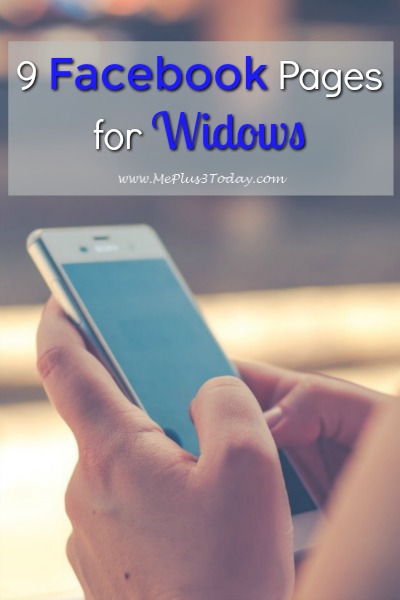 9 Facebook Pages for Widows to Follow
Of course I have to put my blog's Facebook page! In addition to posting about widowhood and grief, you'll also see words of encouragement, positive posts for moms, positive kid related posts, acts of kindness and making a difference, and a touch of humor. I typically post 2 to 3 times per day, so I won't clog up your Facebook news feed.
2. Widow Chick
This page is from the author of "Confessions of a Mediocre Widow." She shares posts from her various blogs as well as quotes and tidbits of information about being a widow.
This page combines fitness and a healthy lifestyle with how to cope as a young widow. Written by Michelle Steinke, she does a great job to "encourage everyone to ignite their fire for life after great loss."
4. Widows Hope
This Facebook page shares images and quotes that nearly all widows can relate to. I can't help but give these quotes a "thumbs up" every time I scroll by.
I just recently discovered this blog and Facebook page. She is a beautiful writer and when I read her posts, all I can do is nod my head in agreement. She definitely understands what it is like to be a young widow with young kids.
As the author of "Widows Wear Stilettos," this is another great page of someone who "gets it." She shares articles published on the Huffington Posts as well as words of encouragement and understanding on grief and loss.
This isn't actually a Facebook page to follow, but a group you can join. As a peer-led support forum, it's full of widows just like you. Because it is a closed group, it is a safe place to share your grief and find support with only the members of the group. Your posts will not be published for your other friends/family to see.
8. Soaring Spirits International
I also mentioned this organization in my online resources for widows post. On this Facebook page you will be able to stay up-to-date with their blog posts written by other widows. They are also currently sharing "Holiday Hope Tips" to help you get through the holidays this year.
This is another great Facebook page for widows that shares quotes and articles related to grief and widowhood. This organization is "a support system for, and developed by widowed women."
**********
So there you have it. I wish I could have made it an even "10" pages, but for now, "9" will have to do. If you have any other suggestions of Facebook pages for widows to follow, feel free to message me on my Facebook page.
As a young widow, I hope you are getting all the support and help you need. Hopefully this list of Facebook pages for widows to follow will help get you through a bad day, hour, or minute.
If you are reading this, you are more than likely on Facebook, so hopefully you will follow my blog there. But also check out Me Plus 3 Today on Pinterest, Twitter, and Instagram!
If you liked this post, please pin it!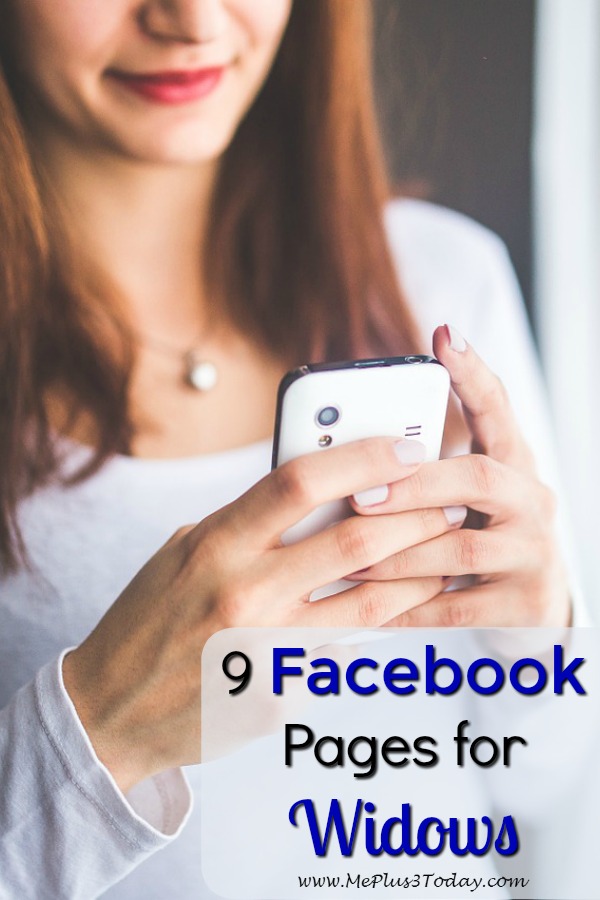 You may also want to read:
To the Young Widows Wondering "How am I going to do this Alone?"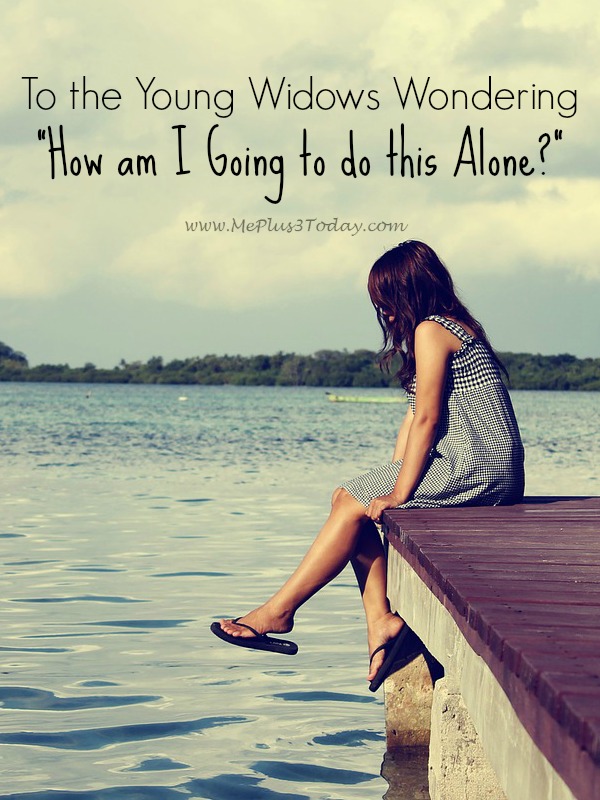 Follow my "For the Widows" board on Pinterest