Disclosure: For your convenience, this post with children's Earth Day books contains affiliate links, from which I make a small commission at no additional cost to you. Thanks!
With April being Earth Month, and Earth Day on April 22, I began focusing our kindness discussions being kind to the earth. As I started talking about Earth Day with the kids, my 4-year-old asked, "But what can the little kids do to help the Earth?" As Super Why would say, "When we have a question, we look in a book!"
So, we have spent a lot of time reading Earth Day books to learn more about the environment!
As we read through our Earth Day books, it led to even more discussions about the earth, recycling, not wasting, pollution, and litter. Helping the environment has been something I've always been passionate about, and now I'm thrilled that the kids are becoming interested in helping too!
Hopefully you'd like to spur this type of interest in your kids, too! To help you out, I've compiled a list of the Earth Day books that we have read this month. These books were a great way to introduce the concepts of Earth Day to my 4-year-old twin girls and my 3-year-old son.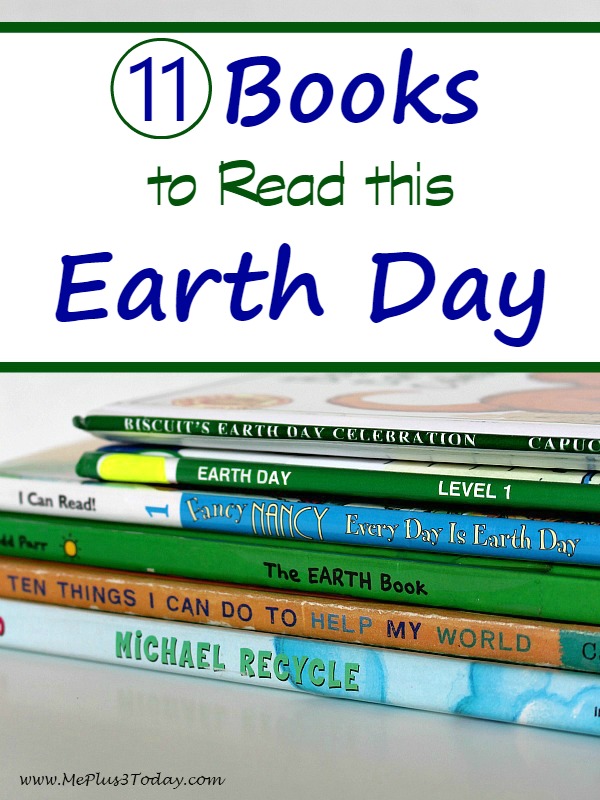 11 Earth Day Books for Kids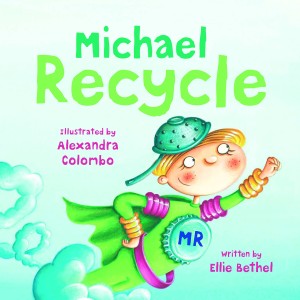 This was one of my kids' favorite books about Earth Day that we read this month. The rhymes and illustrations kept their attention, and they loved the fact that it was about a super hero. I personally liked the "Go Green Tips" at the end of the book! This is a great book to introduce cleaning up, reusing, and recycling.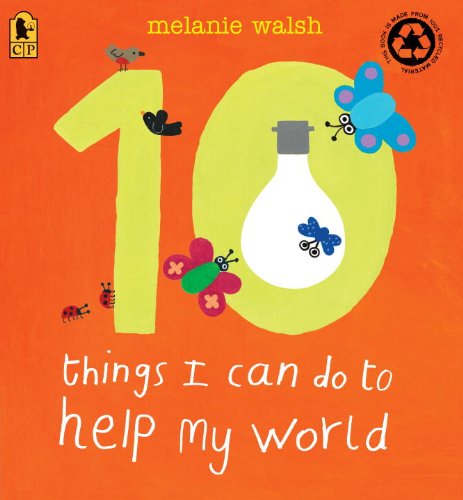 This unique pages of this book made it another favorite. It is almost like a flap book, where you flip up the pages to reveal a hidden message. I liked how straight-forward it is, with ideas one how even the youngest of kids can do something to help the environment. Oh, and did I mention the book is made from 100% recycled material! So that's a bonus too!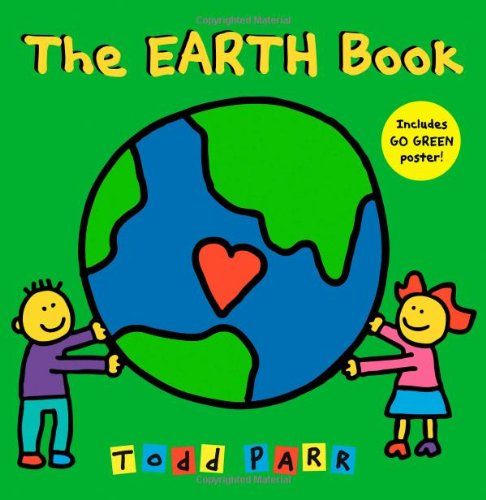 Todd Parr books are always fun! The bright colors are always a big hit with my kids. This is another book that explains what young children can do to make an impact, and it even gives a simple explanation as to why these actions are important.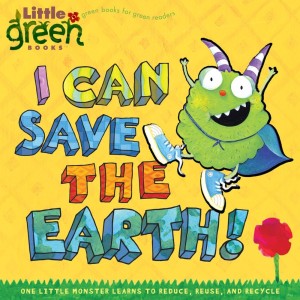 This book made my kids start pretending to be little green monsters! One of them is particularly diligent about turning of running water and turning of the lights. I also liked how this book talks about enjoying the outside and how much more fun it is than watching TV. Plus, this is another one of the books about Earth Day that has been eco-friendly printed on 100% recycled paper.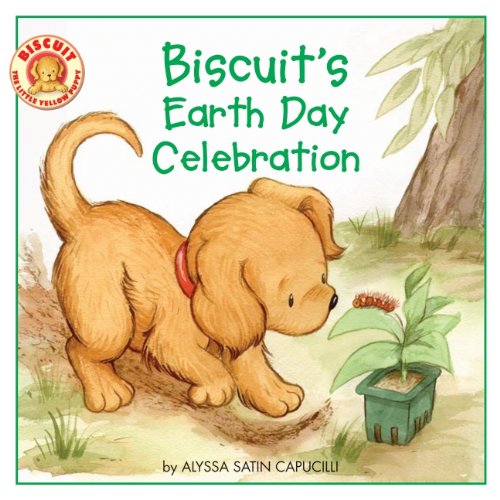 My preschoolers loved this book simply because of Biscuit, the little yellow puppy! But the messages of cleaning up litter, and helping creatures big and small were a great takeaway for them. It's definitely one of the most adorable books about earth day that the youngest kids are sure to enjoy!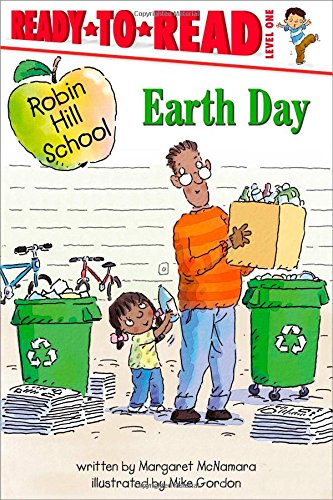 When looking for books about Earth Day for an early reader, then this is it! It explains that you don't need to do something major to make an impact on the environment. Some of the smallest ideas can make the biggest difference.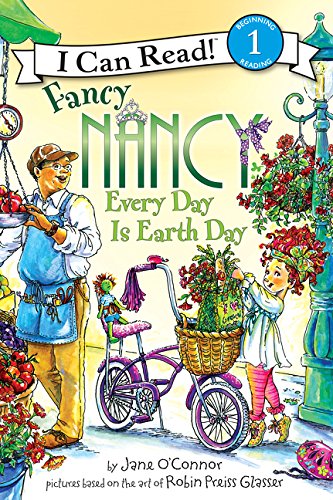 If your kids are early readers, then the Fancy Nancy books are great! In this book about Earth Day, the concept of Earth Day is introduced but Fancy Nancy gets into a little bit of trouble when she takes "being green" a little too seriously. Overall, it's a cute book that a young reader might really appreciate!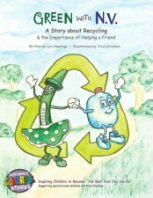 Conveniently enough, this book was on the table when we were waiting for Will's 3-year well-child appointment at the doctor's office. Obviously it was perfect for our month of reading books about Earth Day as we learned to be kind to the earth. This book helped illustrate how things, like plastic jugs, get recycled and can become something else that we need. I wish I would have been able to read it to all the kids!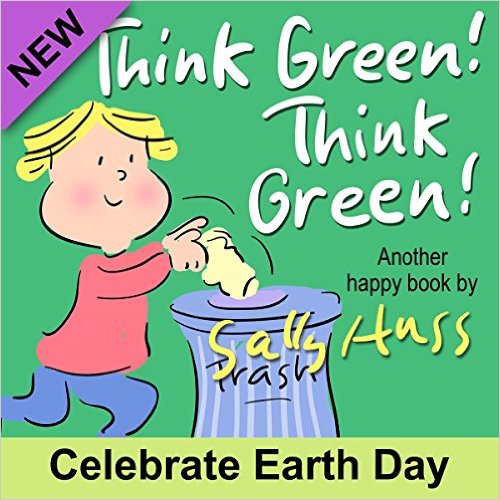 If you are an Amazon Prime member, you can borrow this book for free from the Kindle Owners' Lending Library. Overall, it was an OK book about Earth Day. The writing was a little strange with words trying to rhyme. But I liked how it went beyond litter and also discussed how even the food we eat affects the environment.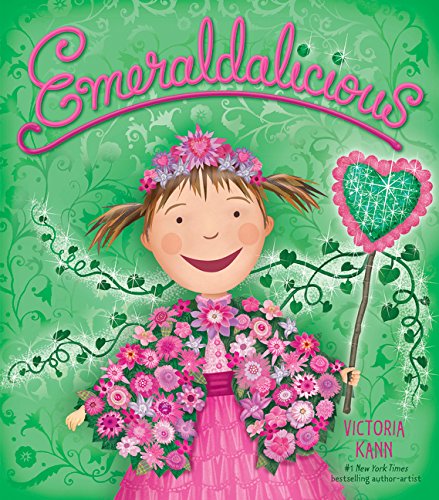 One of my daughters absolutely LOVES Pinkalicious! So I was pretty excited to find this book that follows her and her brother when they discover their favorite spot to play has been taken over by trash and litter. It helps illustrate to young kids why it is important to properly dispose of trash and how it affects other people when you do not.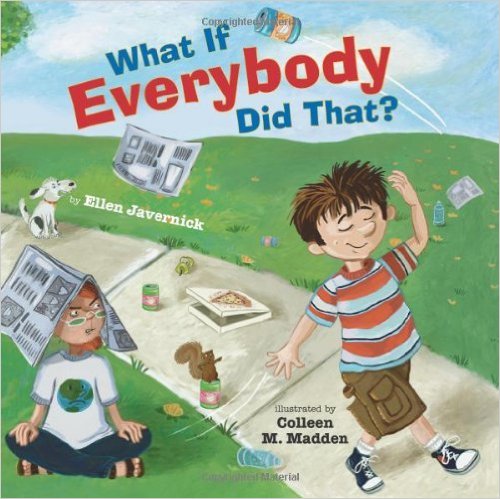 Well, this isn't exactly a book about Earth Day, but I think the part where it talks about throwing trash out the window is an important concept that relates to Earth Day. It is also on my list of books for teaching kids kindness, so it's almost like getting 2-for-1 lessons out of it! Plus, it's free to borrow from the Kindle Owners' Lending Library if you are an Amazon Prime member.
**********
Well, that completes the list of books about Earth Day that we've read so far this month. Do you have any recommendations for us? Click here to stop by the Me Plus 3 Today Facebook page to share your suggestions!
If you'd like to keep up on our #KindnessFridays adventures, just search that hashtag or follow me on Facebook, Twitter, and Instagram. I'd love to have you join me in the fun, so feel free to use the #KindnessFridays hashtag so I can see what you've been up to!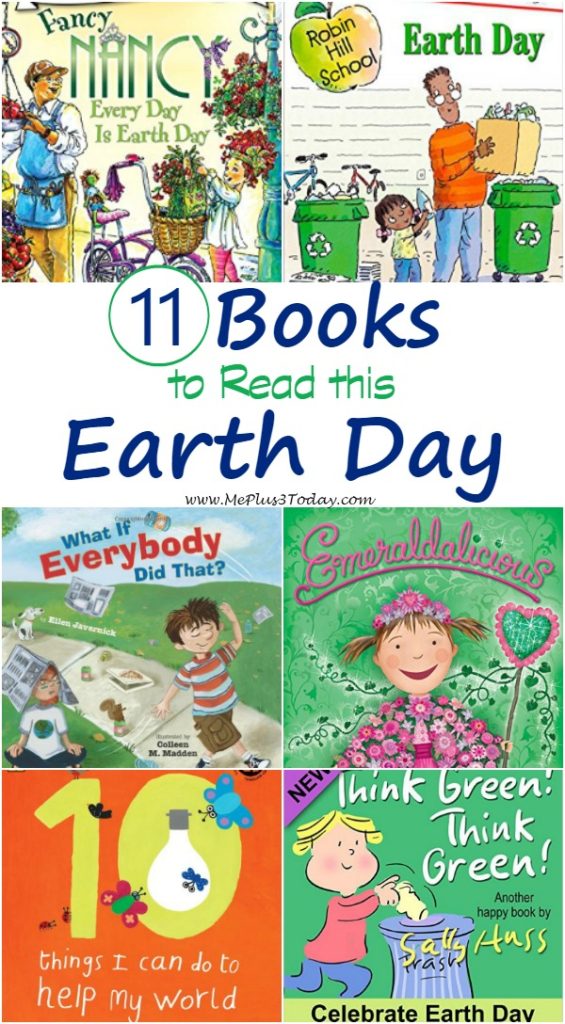 More posts to check out:
10 Books that Teach Kids Kindness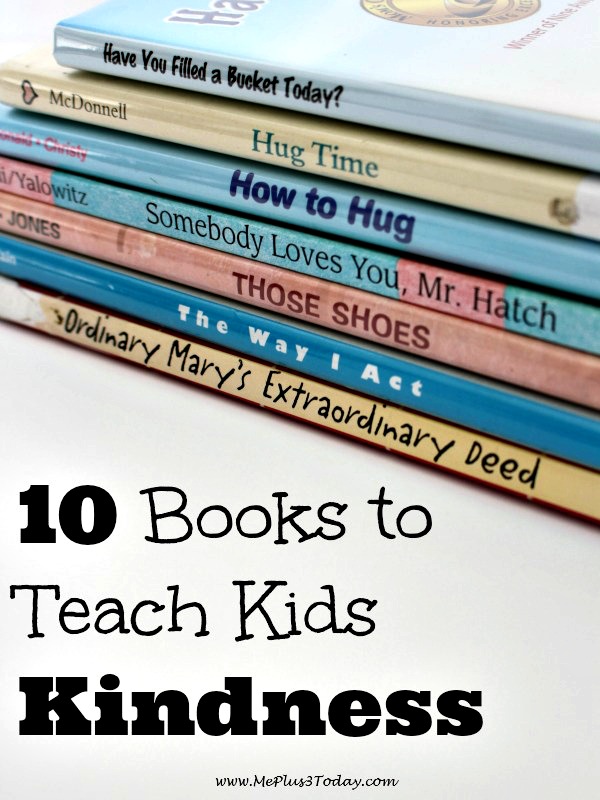 Beyond Recycling: Easy Ideas for an Eco-Friendly Lifestyle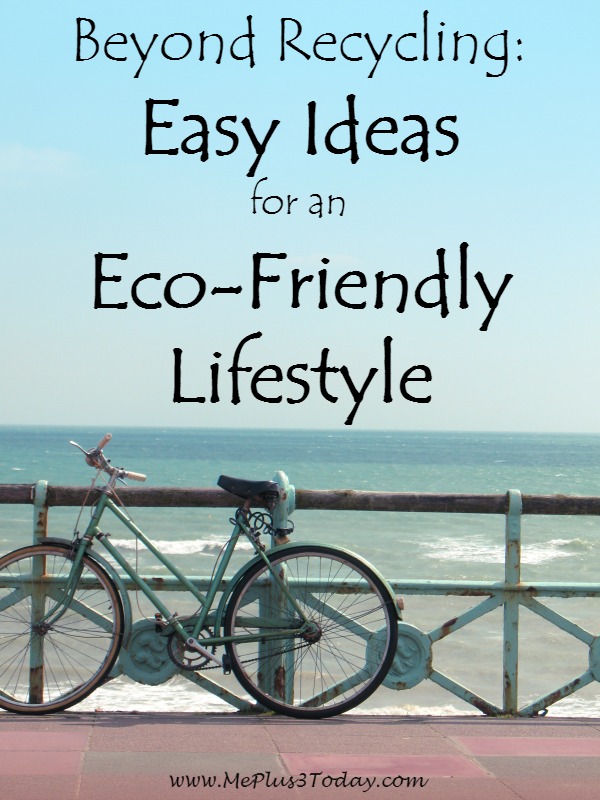 12 Outdoor Learning Activities for Preschoolers & Toddlers