I was gifted a 100 Good Deeds bracelet to review and share with my readers. However, all thoughts and opinions expressed herein are my own.
For many, beginning the new year means starting work on new goals and/or resolutions. At least, that's how it is for me! In a previous post, I mentioned the fact that I am working on making SMART goals this year instead of a typical resolution. I've actually been putting a lot of thought in to what I hope to accomplish in 2015, and how I plan to do it. These goals definitely won't be a spur of the moment decision as the clock strikes midnight on New Year's Eve!
I'm excited to share that for one of my goals, I've joined the #DeedADay movement and plan to perform at least 100 good deeds within the first 100 days of 2015! In other words, one good deed per day. And a good deed means I've gone out of my way to help someone and it only counts if the deed remains anonymous.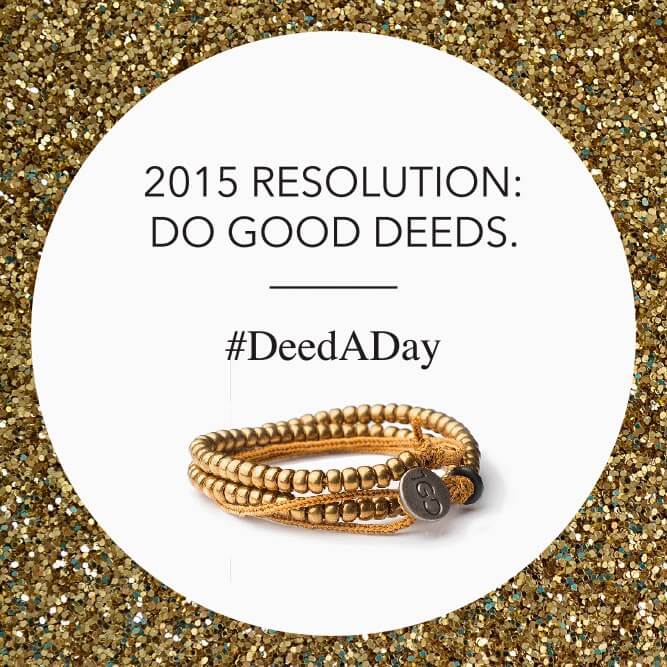 This goal aligns perfectly with my passion for acts of kindness and making a difference.
What I'm hoping is that by the time I complete 100 good deeds, it will become such a habit so that I will be able to perform one per day for the entire year! Imagine what a difference 365 good deeds could make!
But until then, I'll be wearing a beautiful reminder on my wrist: a 100 Good Deeds bracelet. For each good deed completed, I move a small, rubber ring on the bracelet one bead closer to the 1GD button. I love this idea for a fashionable way to track my New Year's Goal!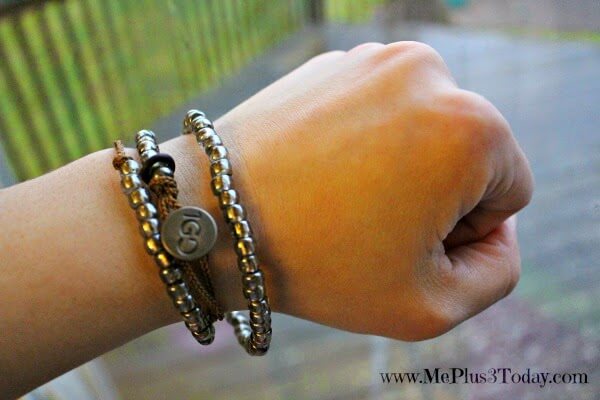 As you can see in the above image, I was gifted a size large, 100 Good Deeds bracelet in Chestnut. It feels well made and sturdy, and I really love the way it looks. It wraps around my wrist 3 times, and was really easy to adjust in order to fit comfortably. I loved it when I opened the box and saw it for the first time, and I loved it even more once I put it on! I can't wait to complete my first good deed!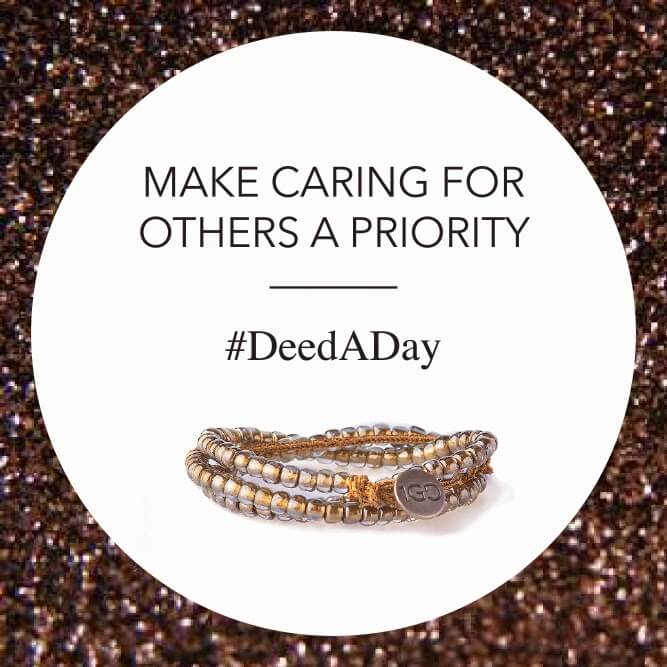 But the 100 Good Deeds bracelet is more than just a fashion statement though. It's a cause.
This non-profit provides economic and educational opportunities for women. The bracelets are made by women in Uganda, India, Zambia, South Africa, Rwanda, and Haiti. It gives them a way to earn an income with which they can support their families. Each purchase helps employ a woman, who actually signs the package that you receive the bracelet in. Mine was made by Sanise in Haiti! And it is absolutely beautiful!
You know, I'd be thrilled if you decided to join me in the #DeedADay movement too! I've mentioned before how I love to spread out my acts of kindness and create a ripple effect. Even if I found just 2 other people to join me, that's an extra 200 good deeds that I helped to make happen. Definitely way more than I'd be able to do on my own!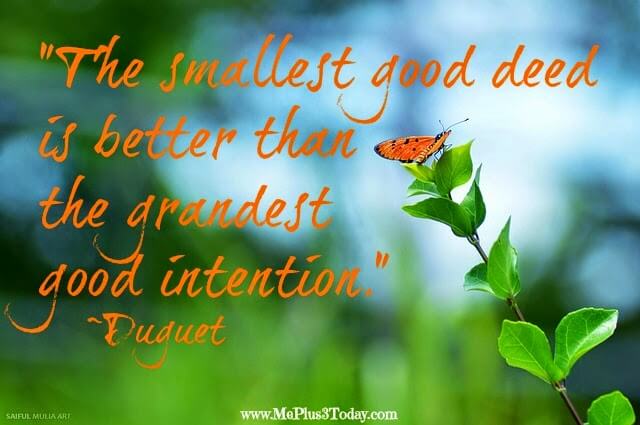 So, what do you think? Are you in?
Just make a goal to commit 100 good deeds in 2015. Then share your good deeds on social media, making sure to use the hashtag #DeedADay and/or #1GD. And of course, don't forget to spread the social media love by tagging 100 Good Deeds on:
Facebook: #/the1gdbracelet
Twitter: @The1GDBracelet
Instagram: @The1GDBracelet
Pinterest: http://www.pinterest.com/the1gdbracelet/
Click here to find more information about the #DeedADay movement and how you can get involved.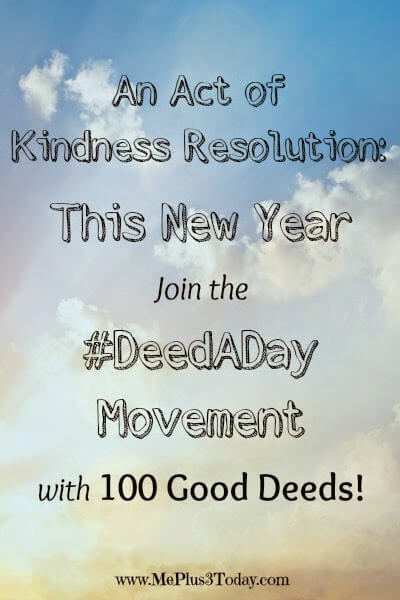 To join the #DeedADay movement, share one of these images on Facebook, Instagram, Twitter or Pinterest using hashtag #DeedADay and tagging the 100 Good Deeds Bracelet.
What will be your first good deed?