I forgot that today was the last day the girls would be seeing one of their teachers from daycare! Um, hello "widow brain!" She is taking the summer off and then will be on maternity leave.
She's been so great to the girls, so I wanted to give her a little something to send her off.
With a quick Google search, I found this adorable "Owl Miss You, have a fun summer" FREE printable on Lauren McKinsey's Think Cute Printables site.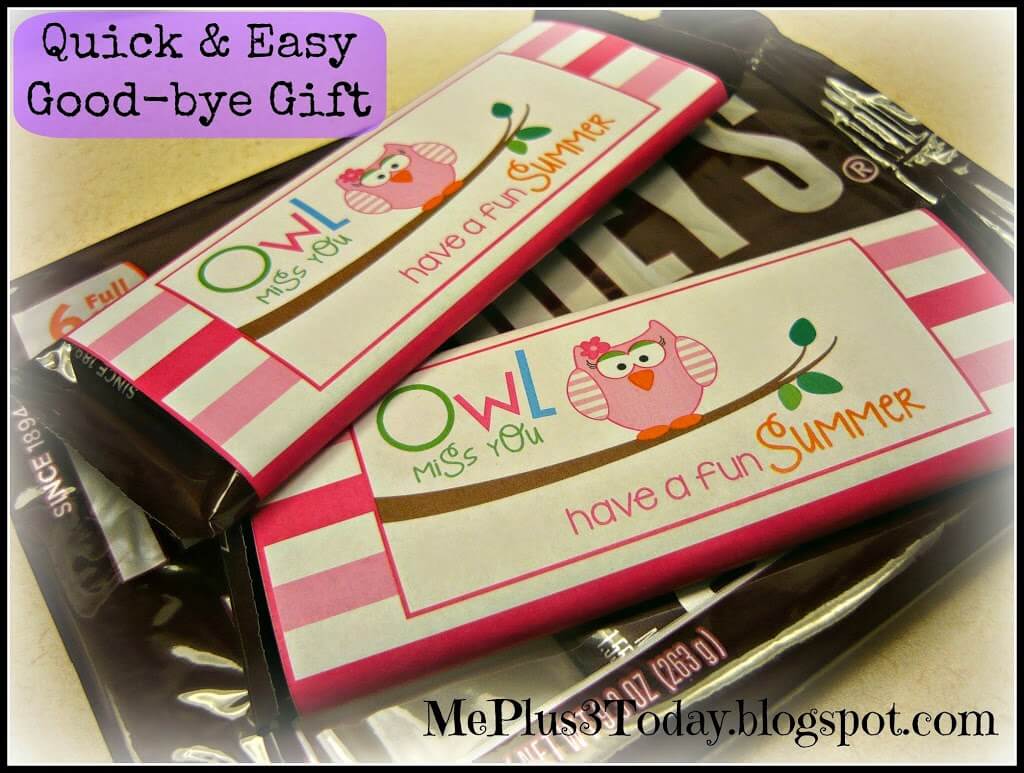 I hustled over to the grocery store during my lunch break to pick up a package of candy bars (these were on sale thanks to it being "s'more season")!
And voila! A quick & easy good-bye gift for the girls daycare teacher! Oh, and did I mention cheap inexpensive too?!
I hope she likes it! I know I would!
Check out the other teacher gifts I've created:
High Five to a LEGENDARY Teacher & Interview from Kids
"CHAPPY" you're my teacher (with FREE printable!)
Upcycled Baby Food Chocolate Jar & "FORTUNATE" we have such great teachers (with FREE printables!)