*Post may contain affiliate links. Please read disclaimer here.
If you're a mom, I'm sure you've heard all about how you need to take care of yourself, in order to take care of your children.
Raise your hand if you think "Easier said than done!" when you hear that.
I seriously hope I'm not the only person with my hand high in the air…
Since Chaz died, it's been all about my kids. They are my priority. So my needs almost always take a backseat to them.
I do my best to make sure my kids are fed healthy food, fruits & veggies, while I'm scarfing down a donut for lunch after I put them down for nap.
My kids are typically dressed cuter than me, while I am still in yoga pants and t-shirt at dinner time.
My kids seem to be bathed more often, when sometimes I'm crawling into bed remembering that I didn't even take a shower that day.
But seriously, it's me versus 3! And these 3 are pretty much completely dependent on me for all of their needs.
On top of that, I also work as an engineer part-time outside the home.
And then there is just the day-to-day tasks of cleaning, paying the bills, and all of those other glamorous responsibilities us adults have…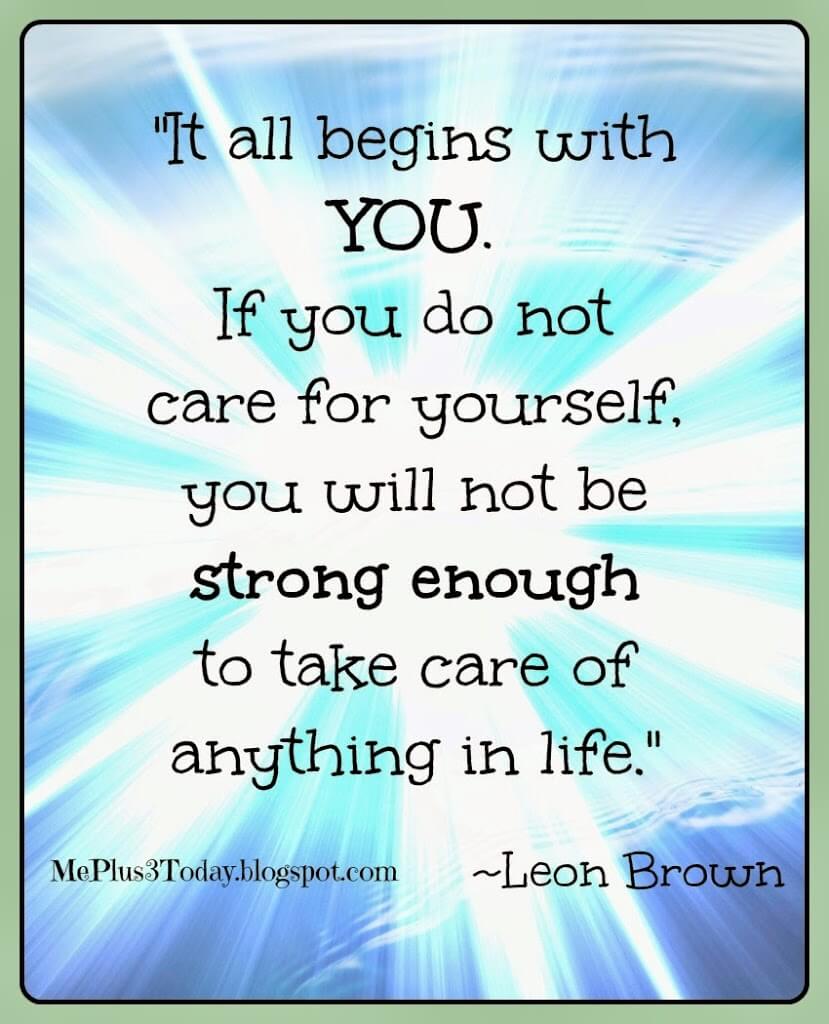 How am I supposed to find time to take care of myself?!?!
I wrote recently about finding 1-on-1 time with my kids and how that has become something I'm really focusing on…
Well, I just had another experience that taught me I also really need to focus on finding time for myself.
As I mentioned before, I currently work part-time as an engineer. I work 3 days per week in the office, and then I fill in from home as needed on my "off" days.
Well, the company's fiscal year is approaching at the end this month, and I still had a half day of paid time off left. If we don't use our PTO by the end of the year, we lose it! Obviously I don't want to lose even a half day, so I took that time off last week!
In the days leading up to my half-day off, I was debating on how I was going to spend those few hours. I would be "kid free" since they would still be at daycare as if it was a regular work day. What was the best way to spend that time?!?!
I currently have a 'to-do' list at least a mile long, so I was thinking of knocking off some of the items that are much easier done sans kids. For example, the errands I need to run all over town that would be so much quicker without loading an unloading little toddlers from their carseats…
But I also had a gift card that I was given for Christmas for a local nail salon to get a manicure/pedicure… Using that gift card is 'technically' on my to-do list, and that is also something that should definitely be done without kids in tow…
Or, I could go home and take a nice, l o n g, nap…
So, I had a choice. I could use the time for what I
NEED
to do, or for what I
WANT
to do. Oh the dilemma!!!
It came all the way down to the morning of the day that I planned to take the afternoon off, when I finally decided…
Ya know what? I'm going to do what I WANT to do!
Even though I'm in a constant state of exhaustion, I knew there was no way I'd be able to take a nap. My mind would be racing with all the items on my to-do list, and I would be overcome with the guilt of "wasting time" by laying on the couch or in bed.
I had also thought that I would also feel extremely guilty for sitting in a salon getting my nails done, while the
house was a mess
and I had an opportunity to run a lot of necessary errands.
But, I didn't feel guilty at all.
It. Was. Awesome.
I picked out a bright OPI nail polish, (Toucan Do It If You Try, gosh I love OPI names!)
and I was at the salon for well over an hour.
I chatted with the woman who did my mani/pedi the entire time. If you know me, that is strange, considering I'm a very shy introvert. But I actually had a lot in common with her. She also has twin girls, although they are now in high school. But they happen to be cheerleaders at the high school that I went to, where I was also a cheerleader (a long time ago!). So we were able to talk all about that fun stuff!
The best part is, she didn't know me. She didn't know my dark, little story. So it was easy to just pretend that I was the "before" me. Or to act like I was someone without a care in the world!
After my nails were done, I got in my car, saw how much time I had left, and still debated on running a needed errand or 2.
But it was a BEAUTIFUL day, temps in the high 70s, sun shining… Ya know, the works!
So I decided to do another thing I WANTED to do. I went home, put my bathing suit on, grabbed a Diet Coke and a gossip magazine, and went down to our neighborhood pool!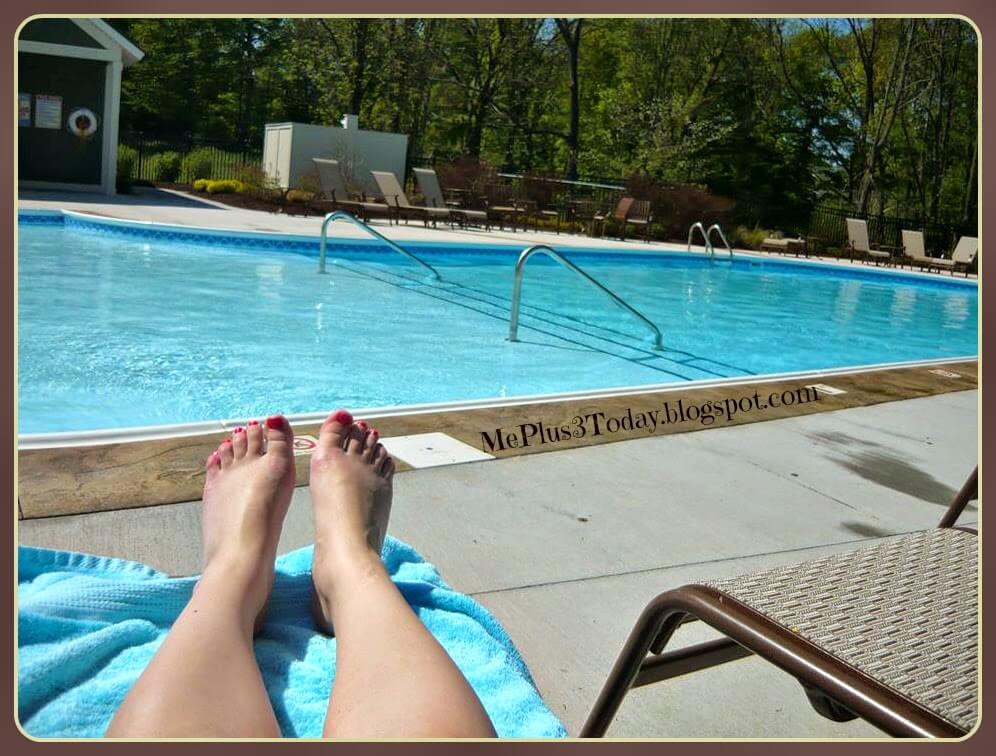 Now that was
awesome
…
The older kids were still in school, so as you can see, it wasn't very busy! I laid there for over an hour, chatted with some neighbors a little bit, and soaked up a whole bunch of Vitamin D.
I picked up the kids from daycare feeling pampered and refreshed. Even as they were fighting me about getting into their car seats, I was cool as a cucumber. I wasn't feeling rushed, and besides, we had nowhere we needed to be.
When we got home, all 3 kids were crying about one thing or another. They are usually pretty hungry by that time, so they are very cranky. But I was able to tune it out as I got dinner on the table for them instead of stressing out and getting angry at them for whining.
After I put them to bed, I came downstairs to the usual mess in the kitchen (you've seen my "No makeup selfie for the home, right?), laundry pile a mile high, and everything else that needed to be done…
But I ignored it all and decided to continue on my "Me Time" theme! I grabbed a beer (again, very strange for me, I'm not one to drink by myself), and my gossip magazine from earlier, and sat outside on the deck to enjoy the rest of evening…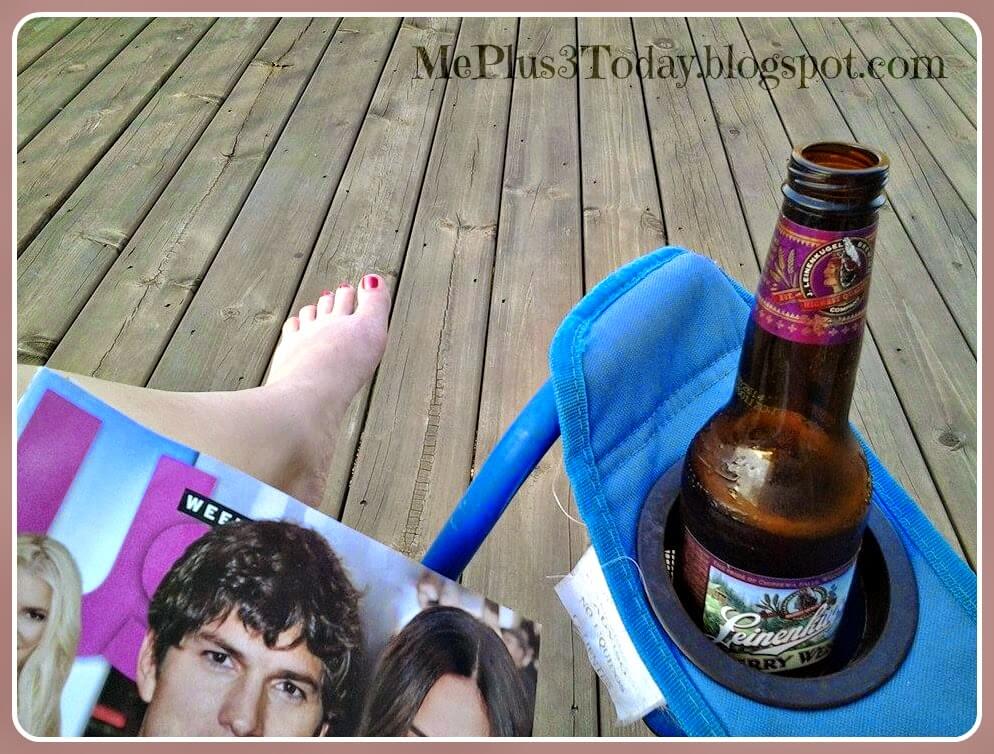 It's incredible how energized and positive I felt from taking this rare time for myself. I didn't even let the guilt of everything that needed to be done creep in.
I just enjoyed it.
So, when Charlotte was up crying just 30 minutes later, instead of being crabby and trying to force her to go back to sleep, I brought her outside with me to enjoy the sunset!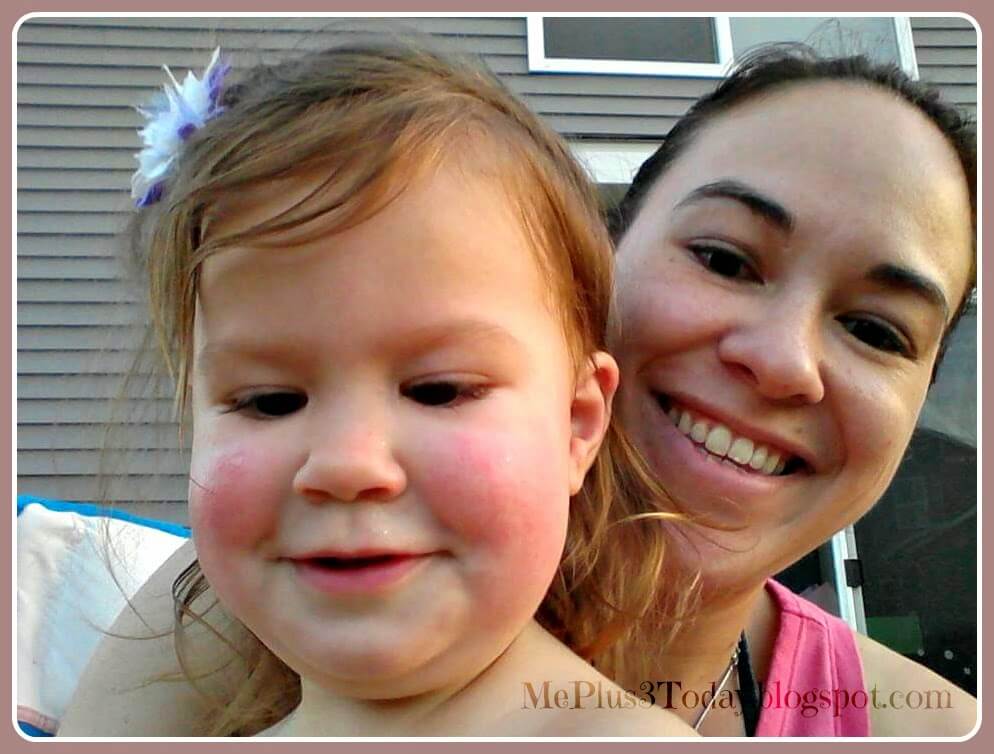 And when both her and Violet were awake off and on until 2 in the morning, instead of being angry and resenting the fact that I was dealing with all of it on my own, I just laid on their bedroom floor feeling like I was given a little opportunity to spend some extra time with them, until they finally fell alseep for the rest of the night.
I love my kids without a doubt. But the days can be long and hard. The more worn down I get, the more difficult it becomes for me to really SEE them and ENJOY the time I have with them.
And taking those few hours of "Me Time" helped open my eyes and my heart again. It built my spirits back up and gave me a fresh perspective on how to be more present in this life.
Most of all, I was shocked to discover that all those people out there telling me that I need to take care of myself, were right! Gasp!
I talked about this little realization with my therapist, and she reinforced the fact that it's all about balance. When we are focusing too much on needs and not enough on wants, we can't be a "whole" person and we start to fall apart. It is important to to INTEGRATE both the needs and the wants in our life.
Obviously I won't always have such a big block of time for myself, but from now on, I am definitely going to be making "me" time a priority. I'm going to do my best to find 5 minutes in a day to do something I WANT to do, and not feel guilty about it.
Even just taking the time to write this blog post is a little bit of "me" time (although I am currently editing it in the girls' room because Charlotte wants me in here while she falls asleep…), because it is something I enjoy doing!
So, I learned that taking time for myself really does help me be a better mom to my kids!
I'm more patient, understanding, and I rush less. I smile more and I snap at them less. Instead of feeling resentful towards them (Because unfortunately since Chaz died, I do often resent my kids. Trust me, I struggle with that in therapy A LOT…), I play and be silly with them!
And that is the type of mom these cuties deserve!!!! 🙂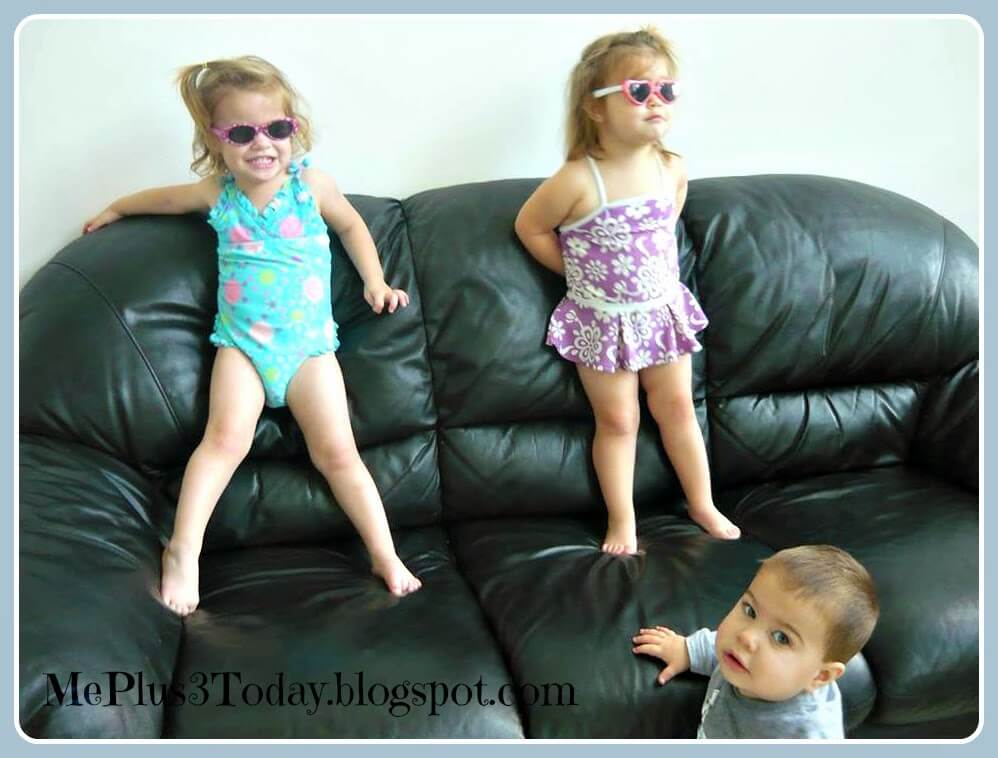 Do you make "me" time a priority? What do you do to recharge and re-energize yourself? Leave a comment with your tips, I need them! 🙂
And that's a little about Me TODAY!

If you want to hear more from Me Plus 3… TODAY!, 'LIKE' us on Facebook!