Last summer started out as one of the best summers of my life.
And then it ended up being my worst.
It's weird how we could go from such an incredible high, to the absolute lowest low.
But I am grateful that our summer started off so amazing, and that we were able to make those incredible memories together. I will ALWAYS remember the fun we had, and I will continue to tell our kids all about those wonderful times too.
I'm not going to lie, before having kids, Chaz and I were pretty darn lazy. 🙂 As the weather got warmer, we'd talk all about all the fun stuff we wanted to do that summer. But then the months would go by, and we'd look back and wonder where the time had gone? We'd spent the summer sleeping or watching TV!
Last summer was different though. Instead of just kind of talking about what we wanted to do, we made a list and stuck to it! And I'm pretty sure that is what made it one of the BEST summers.
We didn't get everything done on our list, because our summer of fun was cut short… But here are some of the activities we were able to accomplish:

A spontaneous trip to a beach on Lake Michigan!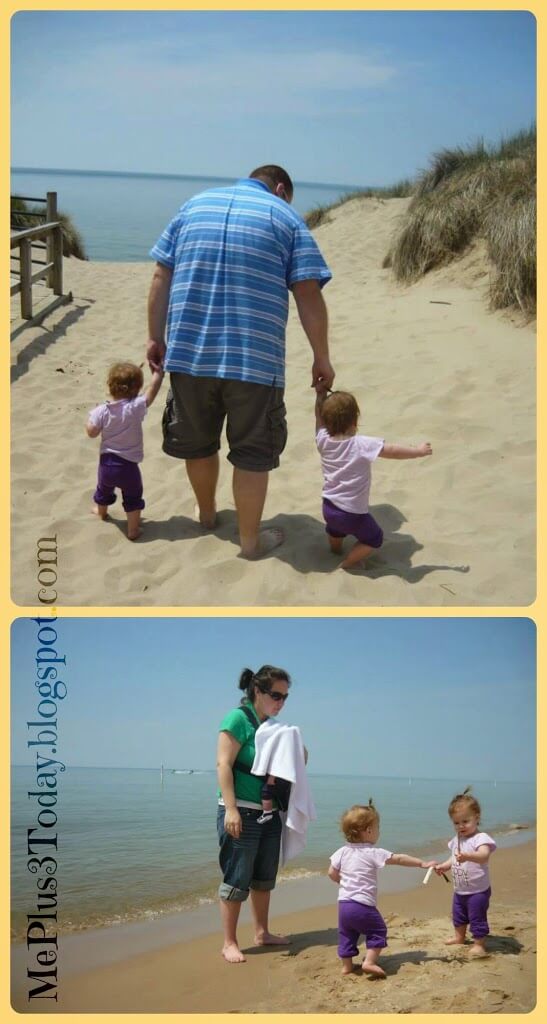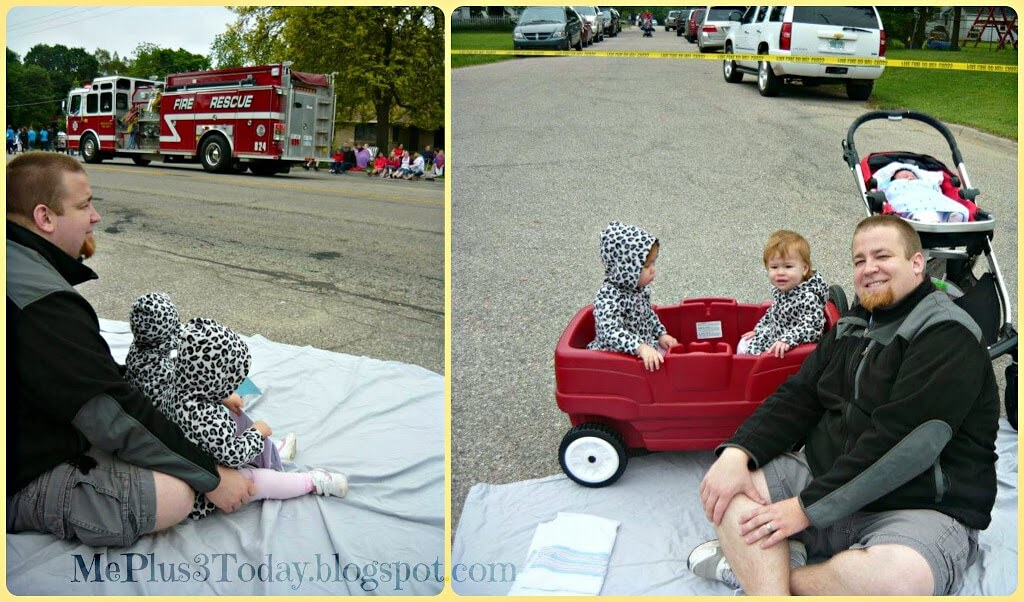 My employers company picnic, where the girls had their first pony ride!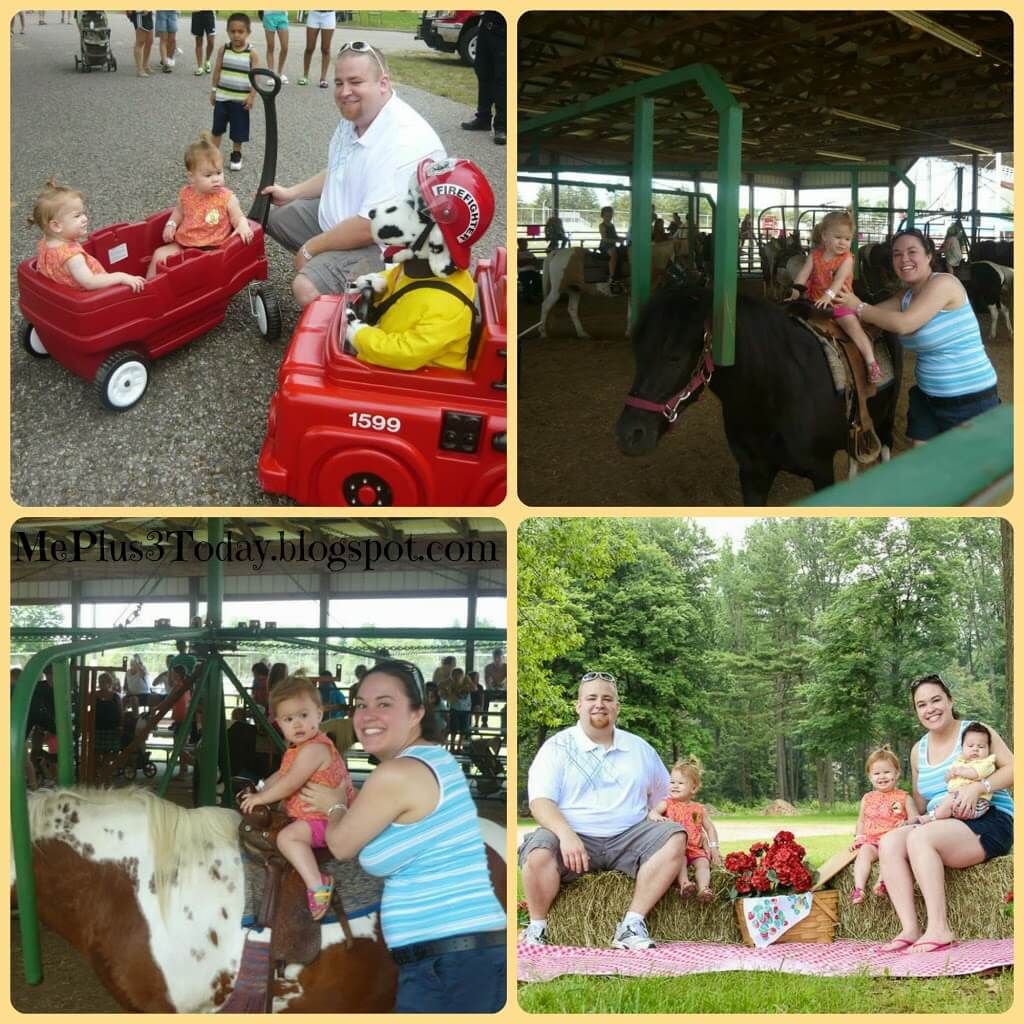 Fun at our local Festival of the Arts, where we heard live music, got balloons and played with sidewalk chalk!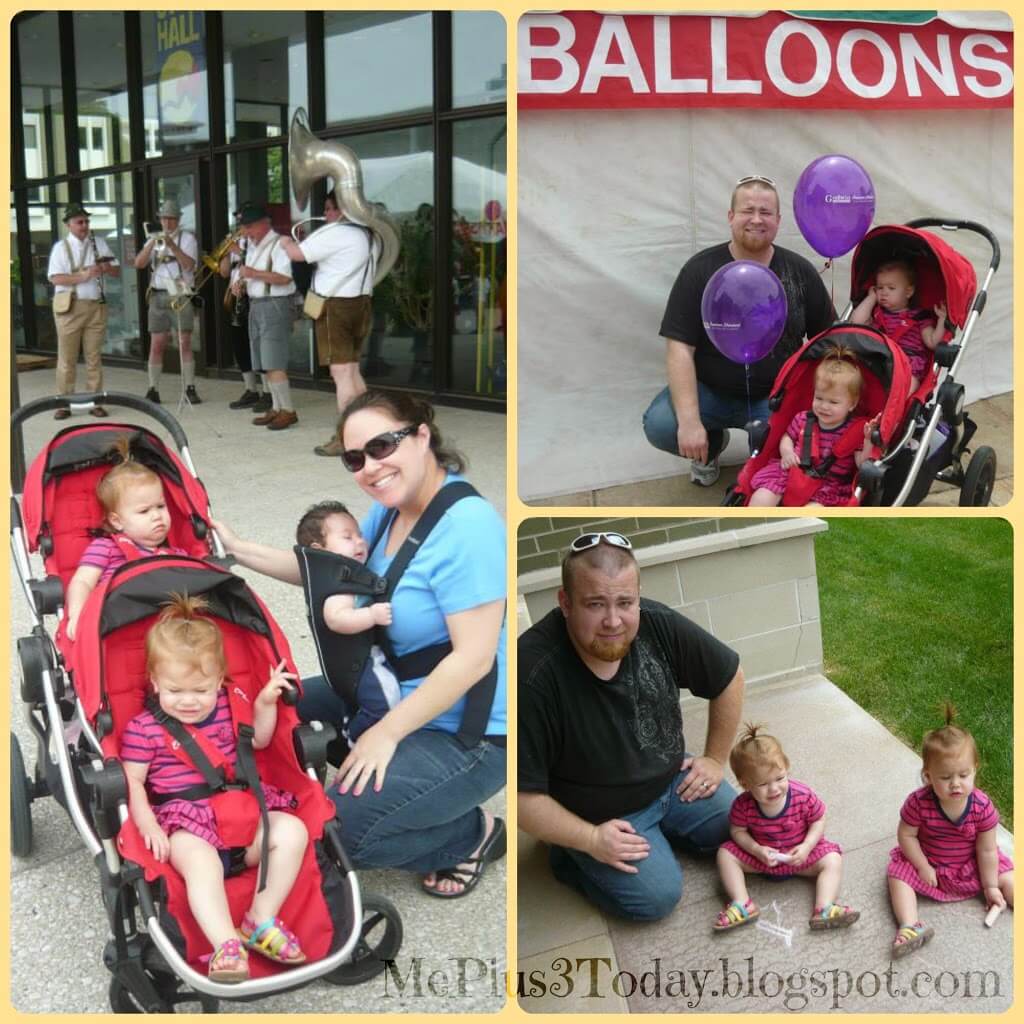 A fun day at home where Daddy showed us a little toad, the girls had their first ice cream cone, and cleaned up by running through the sprinklers for the first time!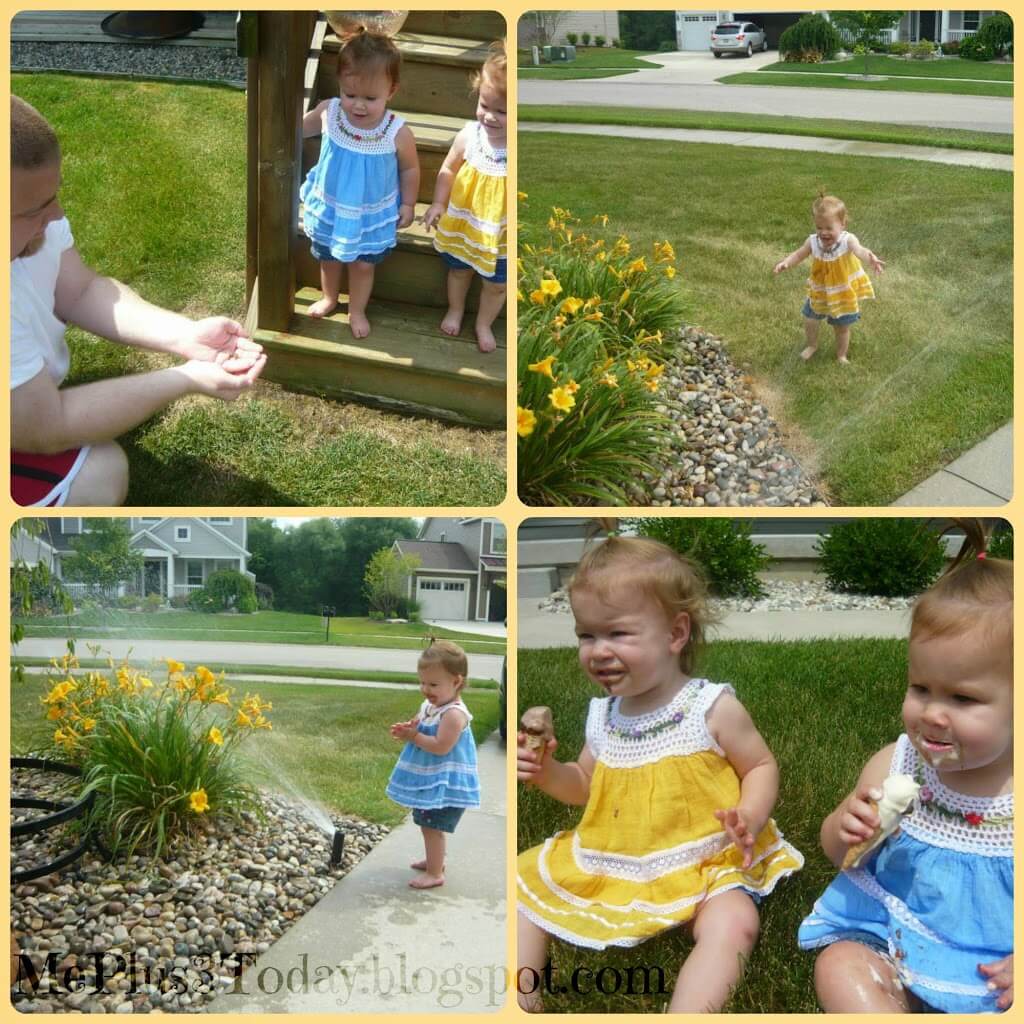 An evening walk down the boardwalk and pier on Lake Michigan!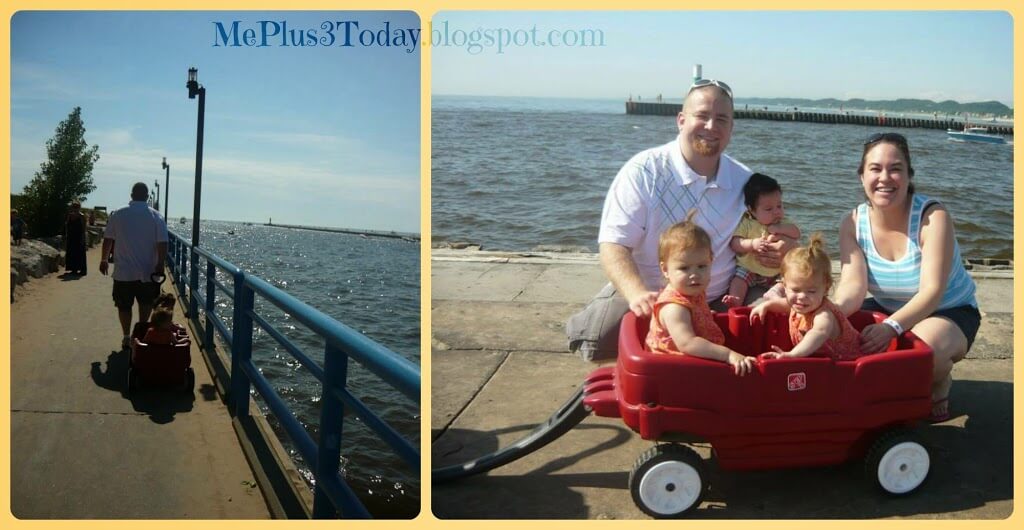 Swimming in our neighborhood pool!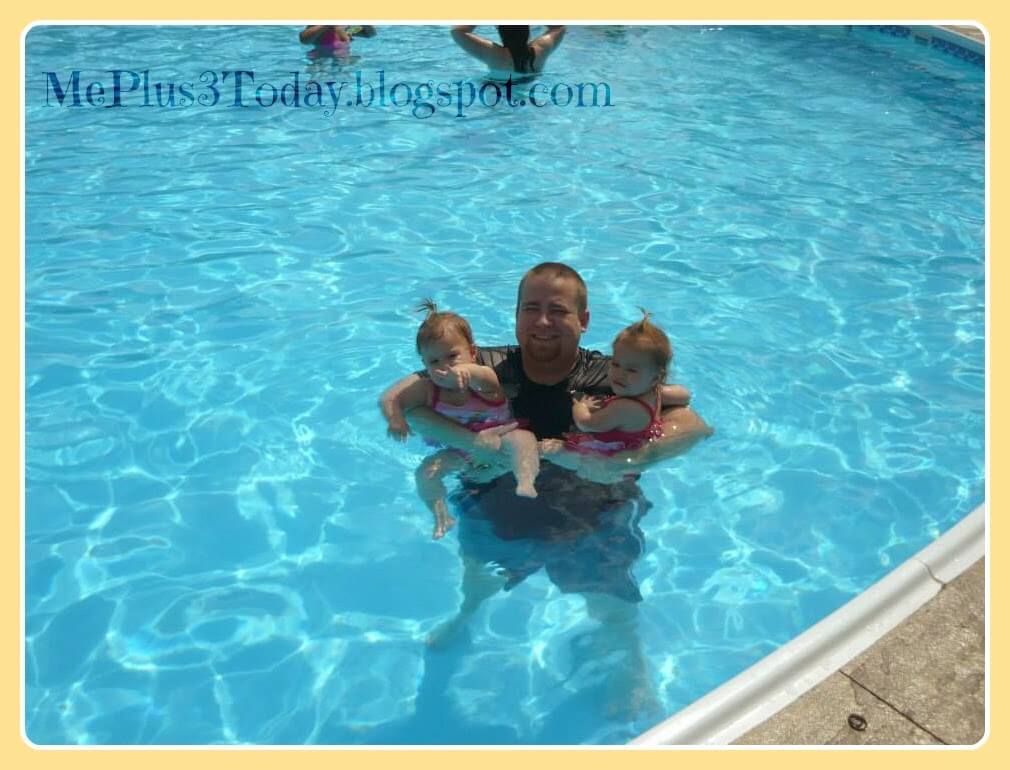 We did even more than this, I just didn't take a picture of each incredible moment (although I'm sure I wanted to!).
There is one thing that I didn't get a picture of, but I also want to share. It was around the 4th of July, and fireworks were being set off all over the neighborhood. I never disliked fireworks until I had kids, and preferred to keep those kids sleeping!
But last year was different. When the fireworks started going off, and Charlotte woke up, we decided to just roll with it. We got her out of her crib, and got Violet up too. Then we took them outside to watch the fireworks that were going off! We even walked over to our neighbors house to sit around the campfire for a few minutes (since a 3-month old Will was still sleeping).
I'm pretty sure the girls didn't know what to think. Violet was still half asleep the whole time!
Doing that was just so out of the norm for us. It was always all about the schedule, and sleep was a priority! It wasn't a grand event, but it was so special for us! Both Chaz and I talked about what a great memory it was and how we wanted to do it again for the following 4th of July…
As I look back at all the fun we had last summer, I can't help but have mixed emotions about the next few months.
A part of me wants to continue the traditions Chaz and I had started, to make wonderful memories with our kids. But another part of me has absolutely no desire to do any of it. It just won't be the same. It's not worth doing if Chaz isn't here.
Obviously I'm aware that the last part of that statement is not true… While I want to hole up in the house and never come out, I know that is not what is best for our children. And I have never been more aware of the fact that life is short, and tomorrow isn't guaranteed .
So, I NEED to keep going, to push through and have another memorable summer with our kids. Even if I'm not doing it with my whole heart, it's like what they say, "Fake it til you make it." I'm assuming eventually someday I'll learn to completely enjoy these moments… At least, I hope I will…
So, I put together another little bucket list for this summer. Most of it is pretty simple, but there are a few things on it that definitely go outside my current comfort zone with the kids.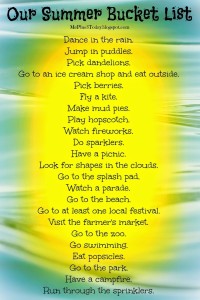 I won't be disappointed if we aren't able to accomplish everything. This is really just a guideline to keep me focused and to not let myself get stuck in a rut.
Our kids deserve to have these fun experiences. And hopefully at the end of the summer, I'll be able to look back and think that while Chaz wasn't here to share it with us, he would be happy about what we were able to do.
Do you make a summer bucket list? What experiences are on your list? Leave a comment and let me know!

And that's what Me Plus 3 are up to TODAY!
If you want to hear more from Me Plus 3… TODAY!, Click Here to Subscribe by Email! Get the latest post delivered straight to your inbox!

You can also click here to 'Like' us on Facebook! Then click here to follow us on Pinterest!


Did you like this post? Pin it please!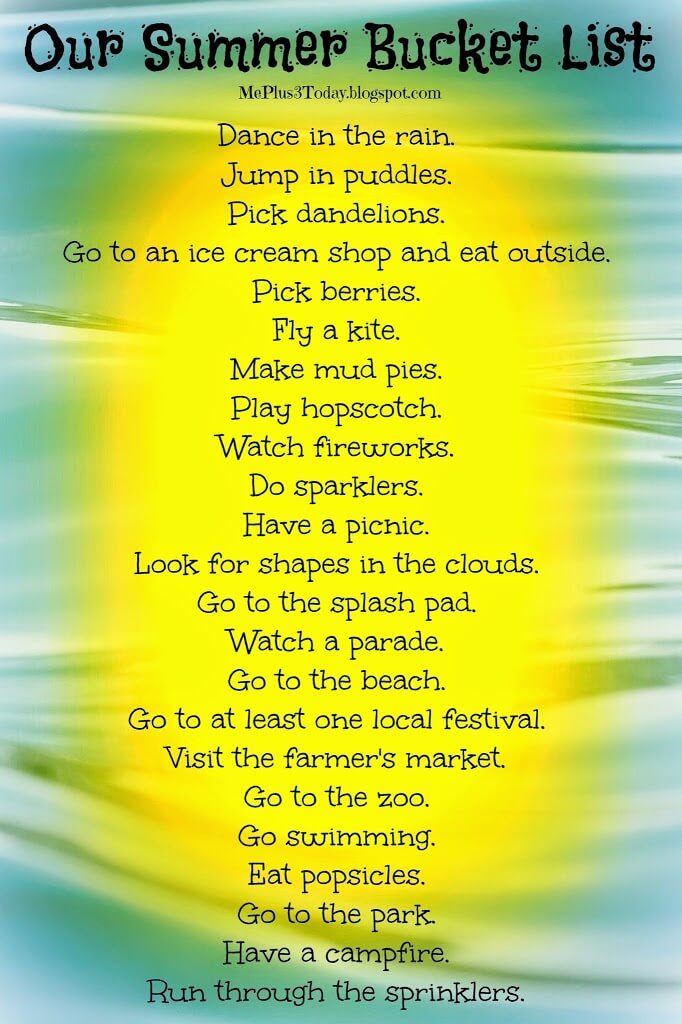 This post was linked to: