The past week has been ridiculously busy and full of a variety of emotions.
Why? Well, I had my last day at my job as an engineer. I was there for nearly 8 years.
But really, engineering feels like all I've ever known. I decided to be an engineer way back when I was a sophomore in HIGH SCHOOL in order to plan my class schedule to prepare me for college. During my junior year, I took 2 math classes at the same time so that I could take AP Calculus my senior year and head into college with as much credit as possible. And once I was in college, I ate, slept, and breathed engineering.
It's all I've ever known. It's what I thought I was supposed to do.
But it always felt "against the grain."
I was once given the analogy of being born right-handed, but having to use your left-hand instead. Technically, you can do it. You might even be able to do it well! But it will never truly feel comfortable…
I never really enjoyed engineering. I wasn't exactly passionate about it. I just did it.
After losing Chaz, I struggled to just keep doing something that didn't feel like it had meaning for me. So I started looking for something that did. Something that I wanted to do.
But I couldn't find exactly what I was looking for. So, I finally decided to just create it!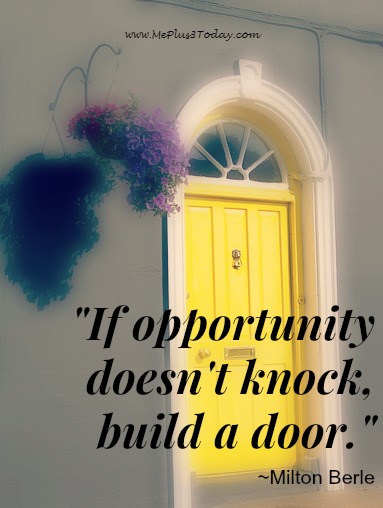 So after a few months of planning and paperwork, I officially launched Star Thrower Virtual Services in January 2015. It's a company focusing on social media management, email communication, freelance writing, and more!
It encompasses so much of what I love, especially helping others. It is all about making a difference for clients AND communities. I have it set up so that 5% of all proceeds go towards a charitable or non-profit organization of the client's choice. That is the part I love the most!
I am so excited to be taking on this new venture. But I'm also sad to be saying good-bye to something that consumed so much of my life. It's really a very surreal feeling…
But I just wanted to share what has been going one with me for the past week, and well before that too. That is why I've only been able to get out the Make a Difference Monday Link-up posts each week! But I plan to get more going on this blog now too!
So with that being said, let's get on to the link-up!

Make a Difference Mondays is a weekly link-up designed to encourage and inspire us to live each day on purpose—making a meaningful difference in someone's life in even the smallest of ways. There will be five women regularly co-hosting this link-up that will appear on all five of our blogs and we also have three wonderful co-hosts who will fill in as guest hosts on the occasional day that a regular co-host is not able to post. Read on to learn more about our vision, mission, and how to link up!
Our mission is to provide a consistent gathering place for like-minded women to build online connections, share inspiration, and provide mutual encouragement and accountability as we seek to live intentionally and make a difference in the lives of those around us.
Every Monday we will invite bloggers to link-up any blog posts that encourage women to live life on purpose. This could include testimonies or goals from your own life, small acts of kindness or service, creative tips or ideas for showing consideration to others — the possibilities are endless. Our objective is to use our God-given time and resources to His glory!