This post contains affiliate links. I make a small commission from purchases made via these links. Thanks!
Valentine's Day used to be one of my favorite holidays. I realize that to most people it is just another "Hallmark holiday." But it's more than that to me, because it is also my birthday!
I've always loved having my birthday on Valentine's Day. It's not really a major holiday, but it was enough to make my birthday always feel extra special!
But since losing Chaz, like all other holidays, it has lost it's magic. And now it almost feels even worse because it is on Valentine's Day. Hearing about people going on dates or spending time with their significant others just makes it feel like a double-whammy of being alone.
And of course, like all the other holidays, as Valentine's Day approaches I think about how we would have spent it together. We weren't the type to do extravagant gifts for this occasion, just something homemade or a greeting card. We were more likely to go out and spend time together. Whatever we did, it was always special!
With all my reminiscing, I can't help but browse greeting cards for one that I might have gotten Chaz. We had a weird sense of humor, so of course, all of them are a little silly!
Since I don't get to share them with Chaz this year, I decided to share them with you! I wouldn't want all my miscellaneous card browsing to go to waste! So here are cards that I found amusing, and I hope you will too!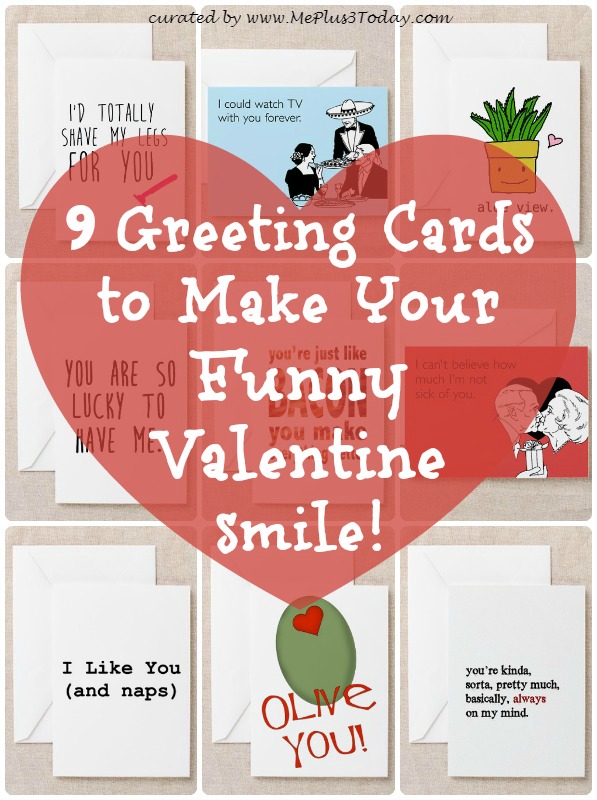 9 Funny Greeting Cards for Valentine's Day!
1) Because who doesn't love bacon? Chaz sure did! (from CafePress.com)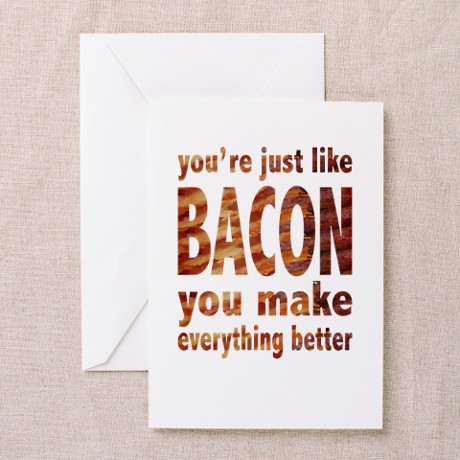 2) And of course naps! (from CafePress.com)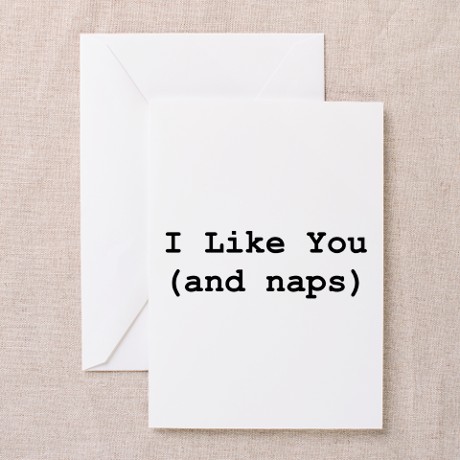 3) For all the wild and crazy couples out there! (from CafePress.com)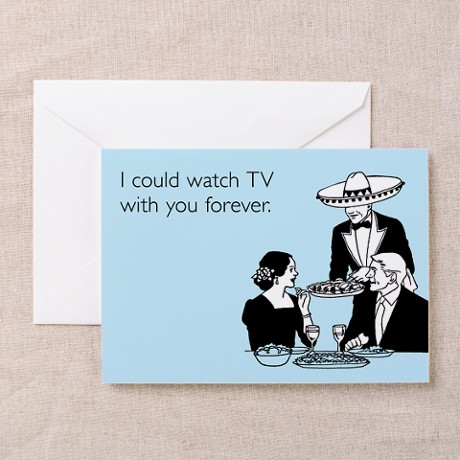 4) If you just want to tell it like it is… (from CafePress.com)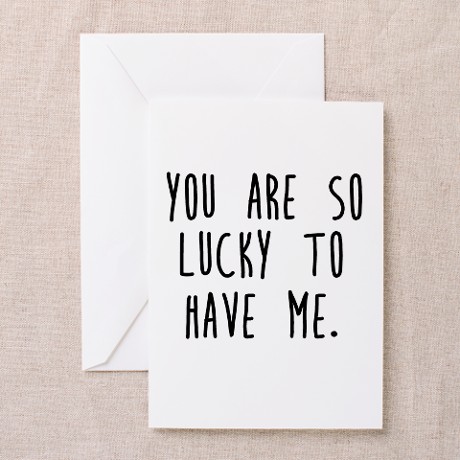 5) This is how you know it's love! (from CafePress.com)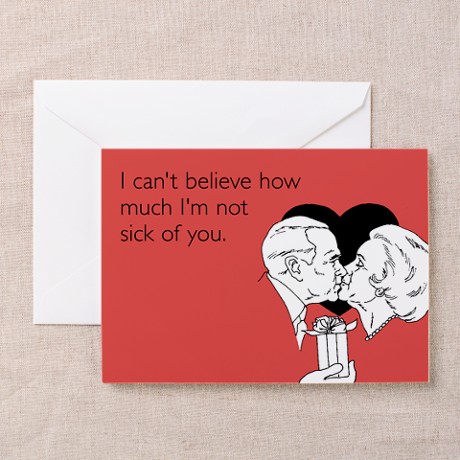 6) And if this doesn't show how much you love someone, then I don't know what does! (from CafePress.com)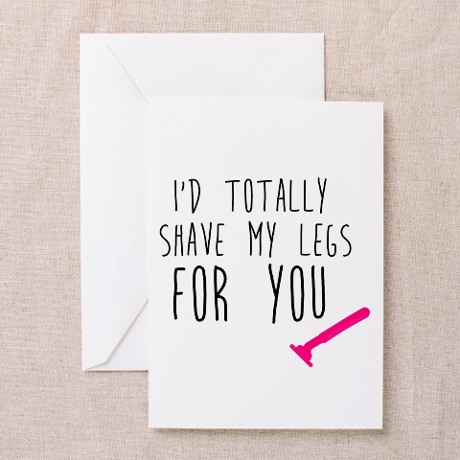 7) Well, this one is more on the sappy side than the humorous side. But I thought it was too cute not to share! (from CafePress.com)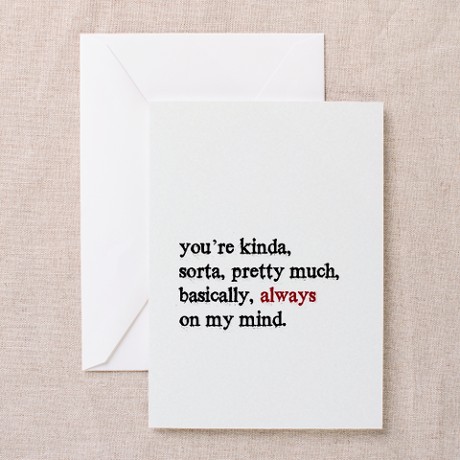 8) Sometimes you just need a cute pun to say it! I'd never heard this one before! (from CafePress.com)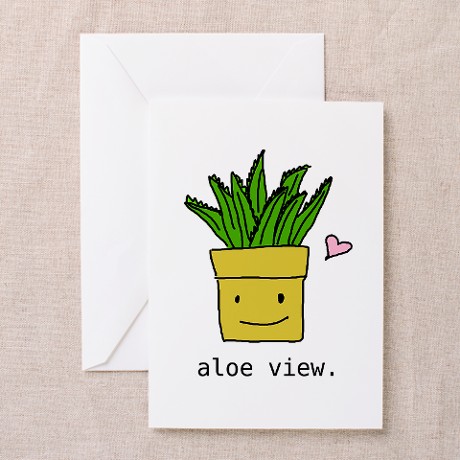 9) You can never have enough puns, so maybe try a more traditional one! (from CafePress.com)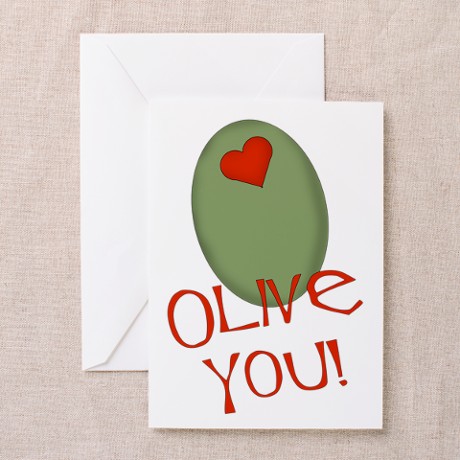 I hope these cards made you smile like I did when I read them. And even if you think Valentine's day is a silly Hallmark holiday, why not use it as an opportunity to tell your significant other how much you care about them. Whether it be with a cute card or conversation, it doesn't matter. Just do it! Trust me, I know from experience that you can never say "I love you" enough!
Follow my Valentine's Day board on Pinterest for more great ideas!
Follow Sarah @ Me Plus 3 TODAY's board Valentine's Day on Pinterest.