Are you ready for the Football, Fall, and Back to School, Ya'll! Pinterest Party I mentioned last week?
If you have no idea what I'm talking about, let me explain…
As I work towards my goals of growing this blog, I've been experimenting with using different avenues for promotion. One successful method has been giveaways! I guess people just LOVE winning FREE STUFF! 🙂
So once again, I've partnered up with several other bloggers to host a very unique giveaway. It's called a "Pinning Party," and prizes include a $25 gift card to Amazon.com!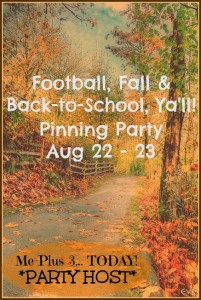 So here's how this party is going to work:
First, you need to Follow our Pinterest Board, titled Football, Fall, and Back to School, Ya'll!
Follow Cori at The Flying C's board Football, Fall, and Back to School, Ya'll! on Pinterest.
Next, you need to send an email to PinnerParty@gmail.com and include the email you use for your Pinterest account and your Pinterest user name.
After that, an invite will be sent to you with more instructions!
The party begins at 5pm CST on August 22 and ends at 10pm CST on August 23. So make sure you schedule a little bit of Pinteresting during that time period! 🙂
And it's as easy as that!
If you are not on Pinterest, then SIGN UP now! It's confusing at first, but I bet you'll love it eventually. I know that's what happened with me. And while you're at it, Follow Me on Pinterest! 🙂
Visit Me Plus 3… TODAY!'s profile on Pinterest.
Here are a few examples of some of the great pins you'll find on our board:
First, there are a variety of fall wreath tutorials on the board!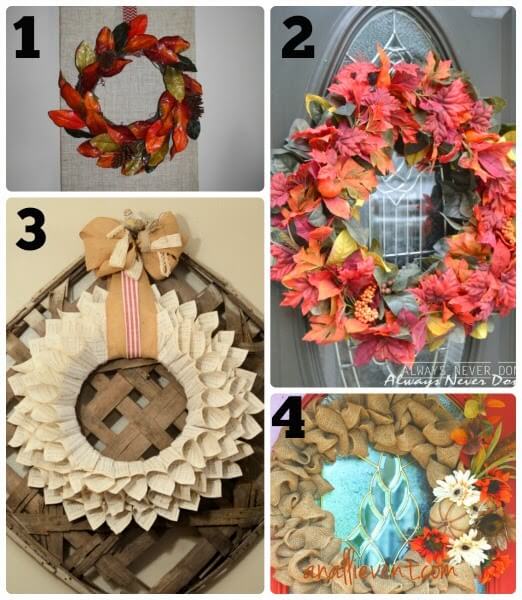 1) A DIY Fall Burlap Design by Denise Designed
2) An Easy Fall Wreath by Always Never Done
3) A Paper Wreath from Old Hymnals by The Flying C
4) A Fall Burlap Wreath by An Alli Event
Next, you'll also find recipes for some delicious treats, perfect for the fall!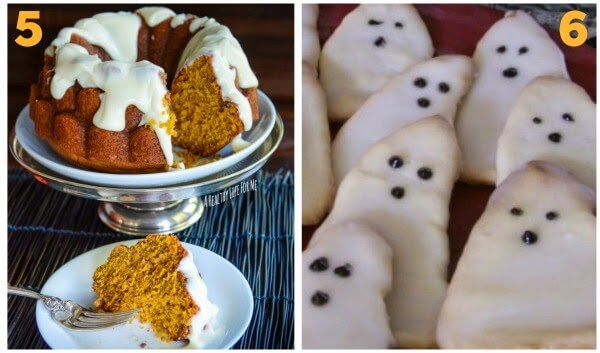 5) A Pumpkin Spice Bundt Cake by A Healthy Life for Me
6) Boo Cookies! Ghost Shaped Cookies Without the Cookie Cutter by Stow and Tell U
And oh, what's this? Just a little teacher gift that would be perfect for back to school!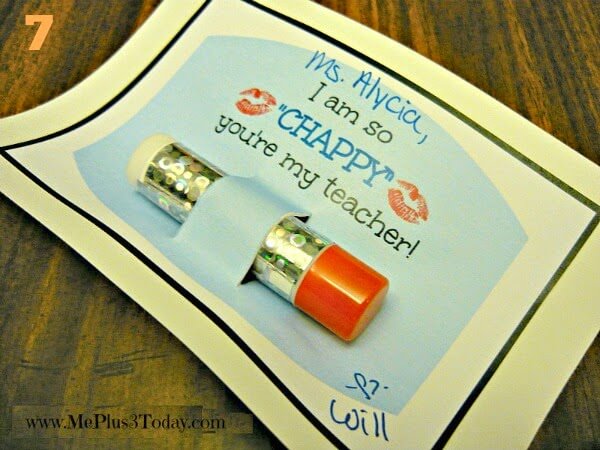 7) "CHAPPY" You're Our Teacher Gift by the coolest blog ever, Me Plus 3… TODAY!
And there is SO MUCH MORE! So Follow the board and get ready to par-tay! 🙂
Like it? Pin it!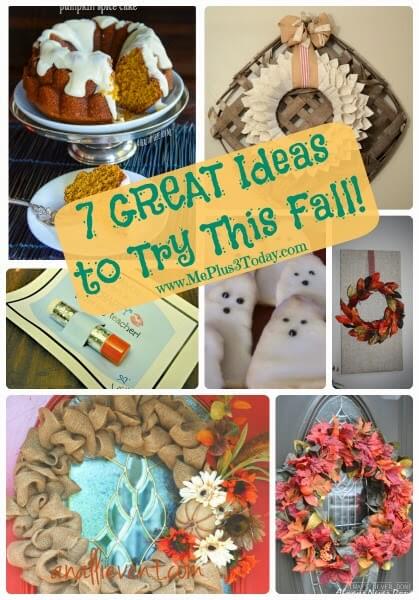 But that's not all!!! (Imagine an infomercial announcers voice when you read that…)
While you're waiting for the party to begin, you can enter this giveaway for a Country Chic Paint Sample Kit & Brush. Just use the Rafflecopter form below to enter!
I hope you decide to join the fun, and I'm crossing my fingers that one of my readers wins! 🙂
And that's just a little bit from Me TODAY!


Don't miss out! Subscribe to get the latest posts from Me Plus 3… TODAY! delivered straight to your inbox!
Enter your email address:
Delivered by FeedBurner