For the past few weeks, I've been participating in the Mommy Reality Challenge hosted by A Lavender Life, JENerally Informed, and Leapfrog and Lipgloss.
The challenge is all about capturing and sharing unedited moments of mommyhood! They provide a new challenge each week, and I love seeing all the other "Mommy Realities" out there!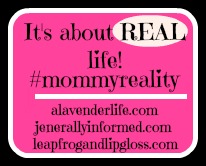 I joined in because it fits perfectly with my goal to take the mask off and give people a look inside my life of a young widow.
The first challenge I participated in was Mommy's Meals.
I also participated in the Moment of Trouble challenge.
This week's challenge was The Laundry Room. It's the room that most visitors probably never see…
But, now you get to see ours!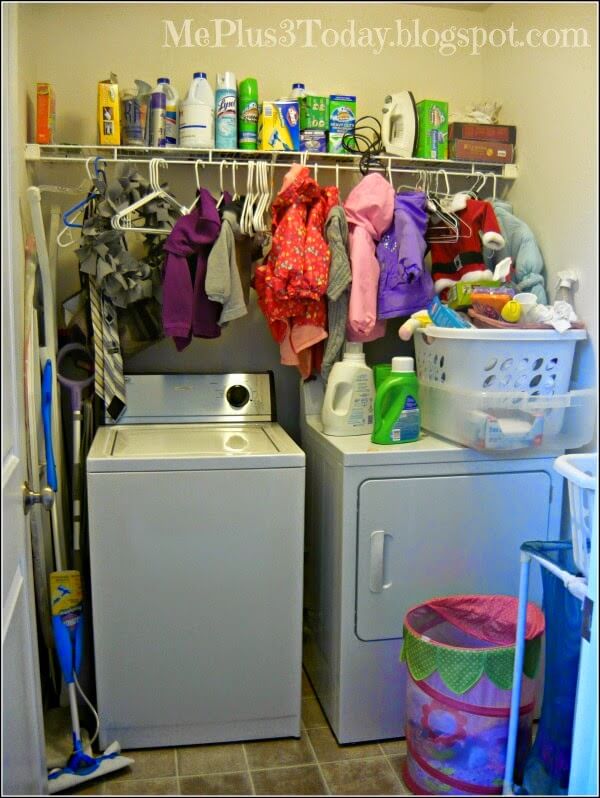 Tah-dah!!!!
It's not that bad, right? 🙂
Oh wait, except for the kids' winter coats still hanging up… It's almost July…
And Will's little Santa outfit… 6 months later…
On the left, you'll see a gray fabric wreath I made on a craft night with friends. And some of Chaz's ties that I used for Will's 1-year pictures are hanging there, too.
Then there's a laundry basket on top of the dryer that is full of who-knows-what. It's been there so long I don't even really notice it anymore, nor do I have the desire to look in it…
But other than that, I think our laundry room is pretty average! 🙂 Washer, dryer, cleaning supplies, dirty clothes… That all makes sense!
So my Mommy Reality Laundry Room = out-of-season clothes & forgotten stuff! In other words: Out of sight, out of mind!
And that's just a little about Me TODAY!