Spring time is coming. It's the time of year when we get the urge to clean out our closets and give our homes an extra-thorough scrubbing. And if you have children, it's the time of year when you start to notice Kids' Consignment Sales and Mom-to-Mom Sales popping up all over.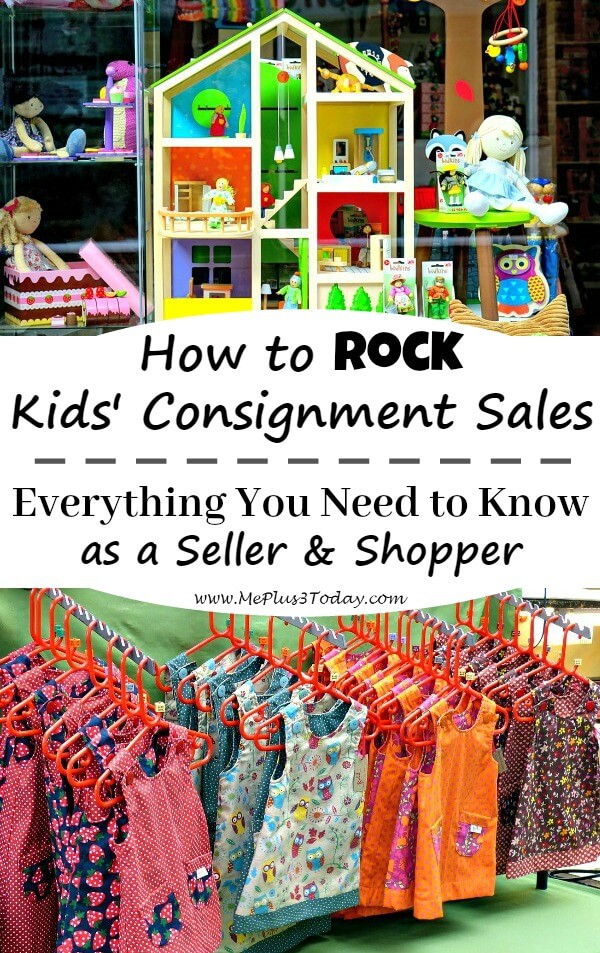 Dislosure: For your convenience, this post may contain affiliate links from which I make a small commission at no additional cost to you.
Kids' consignment sales are a GREAT way to get rid of your children's stuff, free up space in your home, and make a little extra money. In my opinion, they are much easier than garage sales, and the return-on-investment (or the money you make for the effort you put in) is much bigger.
I have been selling and buying my kids' stuff in these types of sales twice a year for 3 years now. It is one of the best ways I save money as a single mom. By selling what my kids have outgrown, and then buying "new" clothes secondhand, it is almost like getting most of their clothes for free!
As a seller, my take-home check is at least $300, and it has even surpassed $400 a couple times. As a shopper, I typically get my 3 kids most of their wardrobe for the next season and even a few toys for about that same amount or even less.
There are a lot of different kids' consignment sales, but the type I prefer and participate in is a Just Between Friends (JBF) Sale. Hopefully they have one in your area, too! Just visit their website to search for one near you!
Even if this isn't the type of sale you'll be attending, you can still use these tips to have an awesome, money-making and money-saving sale.
In the past 6 sales, I have learned quite a bit about selling and buying. As I'm getting ready for the spring sale, I thought I'd share a few tips on how you can rock as a seller at the kids' consignment sales near you!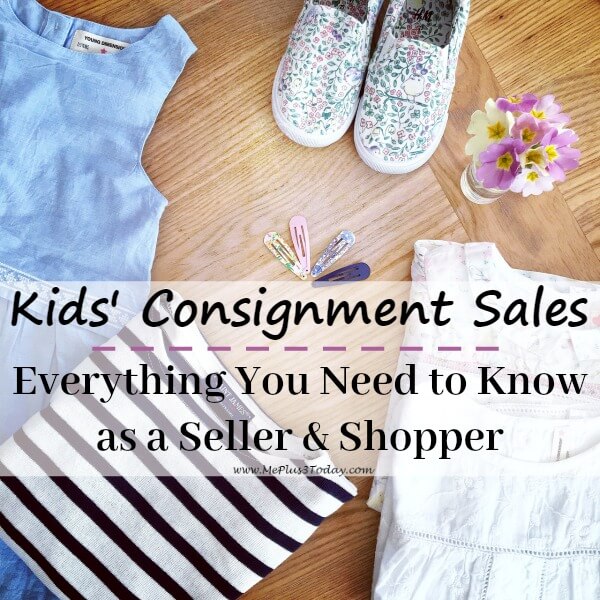 How to Rock Kids' Consignment Sales
For the Sellers
Tip #1: Visit and Shop Kids' Consignment Sales in Your Area
If you are considering selling in kids' consignment sales, one of the best recommendations I can give is for you to visit one or more as a shopper. It will give you an idea of how the sales work, what to expect, and what other people are doing.
Of course, if you don't have time to do that before you jump in, then proceed to these other valuable tips!
The prep work seems like a lot, but once you get into a rhythm, it's really not that bad. And it is so, so worth it!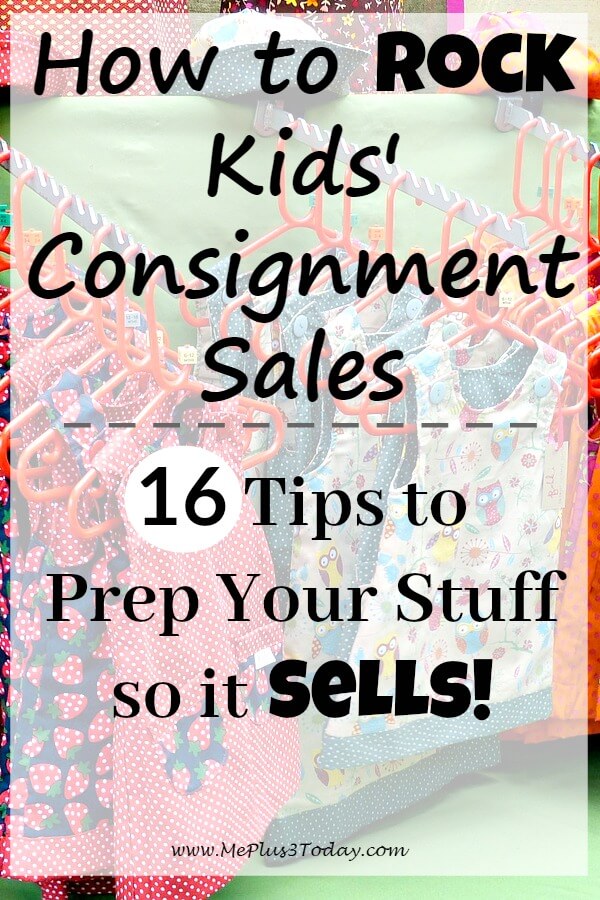 When it comes to pricing for kids consignment sales, you need to strike a good balance between making money and having it sell. If you price too low, you might be missing out on some cash. However, if you price too high, then it won't sell and you'll be missing out completely.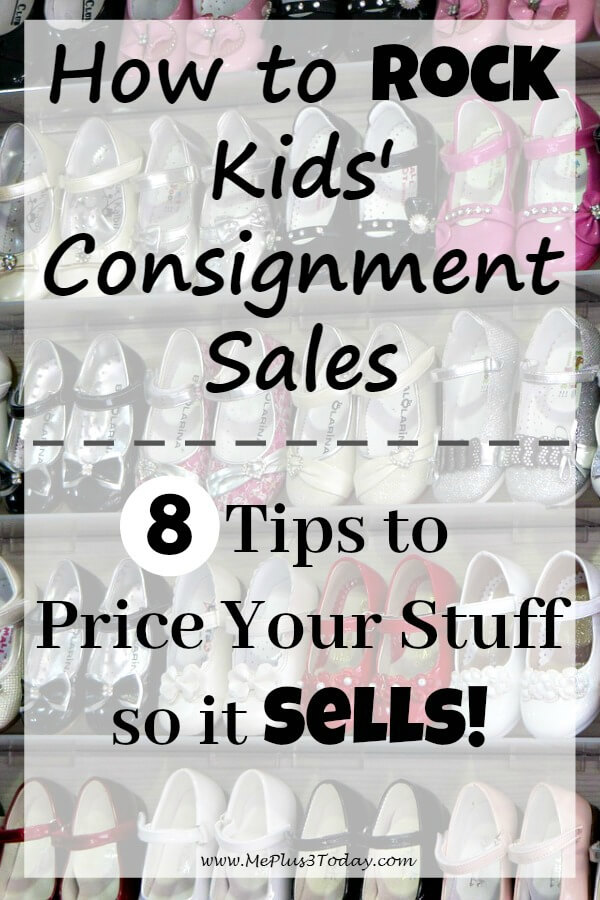 For the Shoppers
Kids grow at lightning speed, so it's just not worth it to spend a lot of money on their clothes. That is why I love shopping at kids' consignment sales. This allows me to get everything they need at a fraction of the cost!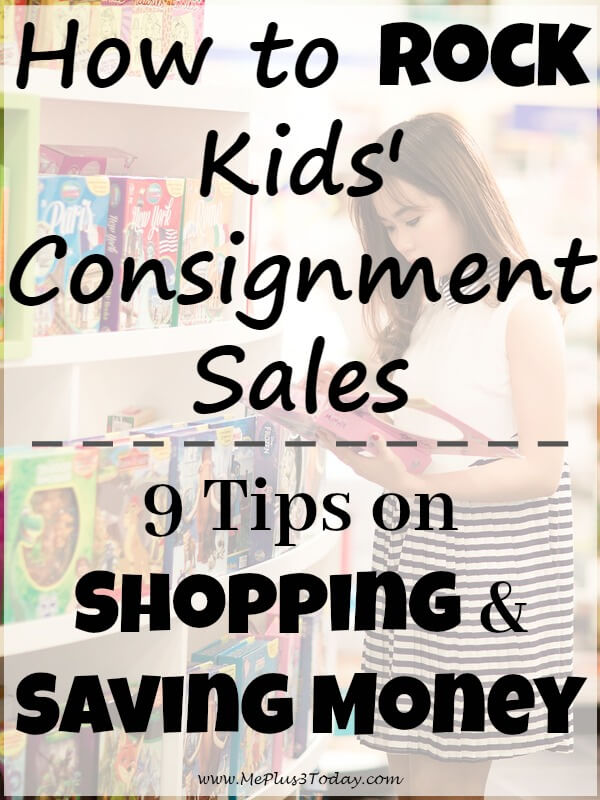 I hope these tips help you rock the kids' consignment sales in your area! Tell me all about it on my Facebook page here, or Tweet me here! I can't wait to hear how it goes!