*This post contains affiliate links from which I make a small commission. Thanks!
Did you know that it's almost my 1-year-blogiversary? My first post went up at the end of March in 2014. Over the past year I've learned A LOT about blogging, and of course, I still have A LOT more left to learn! But so far, the best blogging tip I've gotten about how to grow your blog is: Network with other bloggers!
The Best Blogging Tip: How to Grow Your Blog
That's right, it's as simple as that. Networking with other bloggers has helped me grow my blog from only a couple hundred page views per month to thousands of page views per month. It's through networking that I've learned about social media, proper image formatting, and so much more. The blogging community is great about helping others and sharing blogging tips. Not only that, it brought opportunities to have my posts shared, which resulted in more readers!
Here are a just a few ideas on how to network with other bloggers:
If you are looking to attend a blogging conference, then check out the International Bloggers' Association's (IBA) first ever Network-a-thon! It's basically the perfect opportunity to grow your blog. The Network-a-thon is a week-long event, running October 12 through October 17, that will be hosted entirely online. And at only $10 per ticket, it is one of the most affordable blogging conferences available. It will be worth that small investment to make a difference for your blog.

When you sign up, you'll have exclusive access to Google Hangouts, video content, and private conversations with some amazing professional bloggers. You'll be given an itinerary of events which you can attend live, but you'll also be given access to all the content to watch and learn at your own pace. That makes it incredibly convenient for even the busiest person to attend!
If you aren't convinced yet, I have an exclusive coupon code for my readers. When you purchase your ticket, use the code SARAH (all caps) to get 50% off the price of your ticket. That means you'll be able to attend the week-long Network-a-thon for only $5! A "famous" quote from my sister would be, "You can't afford NOT to!" 🙂
For even information, click here to read 5 more exciting benefits of attending the IBA's Network-a-thon.
Like I said before, the blogging community is incredibly helpful. And the International Bloggers' Association is all about bloggers helping bloggers. Take advantage of one of the best blogging tips and attend the IBA's Network-a-thon to grow your blog. I can't wait to see you there!
Sign up for the IBA's Network-a-thon here.
Don't forget to enter coupon code SARAH (all caps) to get 50% off!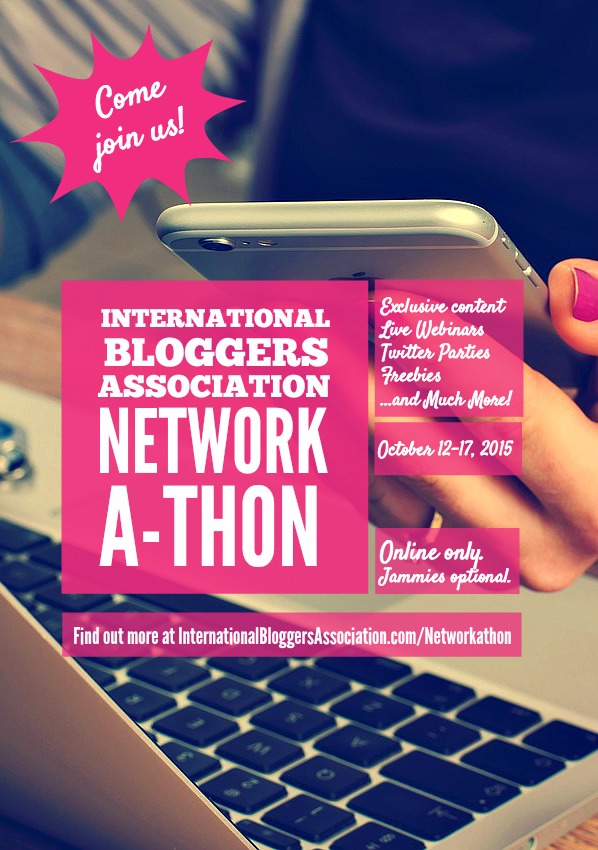 Buy this on Selz
Selz powering ecommerce websites
Now it's time for the Make a Difference Monday Link-Up!

Make a Difference Mondays is a weekly link-up designed to encourage and inspire us to live each day on purpose—making a meaningful difference in someone's life in even the smallest of ways. There will be five women regularly co-hosting this link-up that will appear on all five of our blogs and we also have three wonderful co-hosts who will fill in as guest hosts on the occasional day that a regular co-host is not able to post. Read on to learn more about our vision, mission, and how to link up!
Our mission is to provide a consistent gathering place for like-minded women to build online connections, share inspiration, and provide mutual encouragement and accountability as we seek to live intentionally and make a difference in the lives of those around us.
Every Monday we will invite bloggers to link-up any blog posts that encourage women to live life on purpose. This could include testimonies or goals from your own life, small acts of kindness or service, creative tips or ideas for showing consideration to others — the possibilities are endless. Our objective is to use our God-given time and resources to His glory!