Disclosure: This Snowflake Crown – Toddler Letter Recognition Craft post contains affiliate links from which I may a small commission at no additional cost to you. Thanks!
As I mentioned in a previous post, the kids have been working on letter recognition. They started by learning the letters in their name at daycare, and I've been reinforcing this at home too. I've been trying a variety of activities and crafts with the letters of their names, like these DIY snowflake crowns that we made.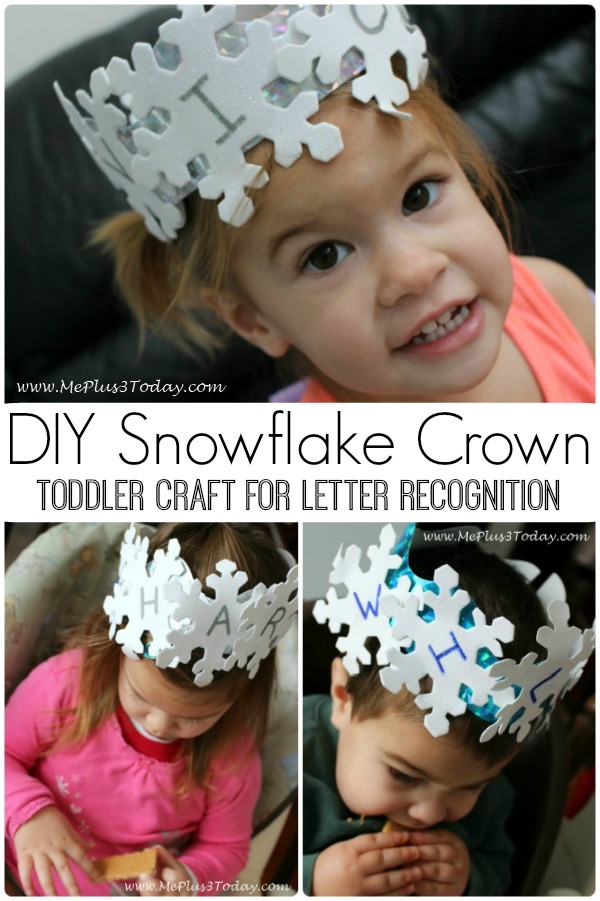 I found the supplies for each snowflake crown at our local Dollar Tree. I wanted the craft to be as simple as possible, so I was excited to find these foam snowflakes. That way I didn't have to create our own! Of course, if you can't find any pre-cut snowflakes, then you might be stuck making them yourself!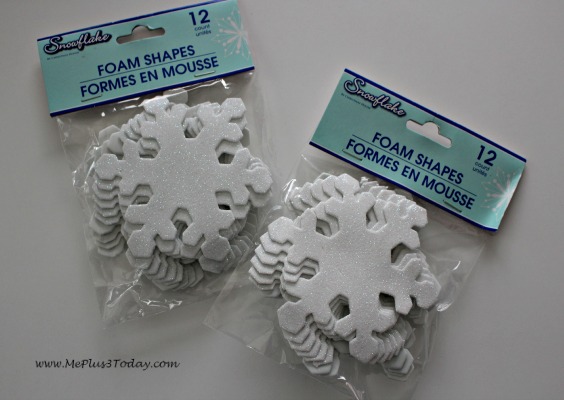 The "band" part of our crown was also pre-made! They are bulletin board borders, and several pieces came in each package. Each piece was the perfect size to fit around each of the kids head! I found the packages in the "teacher" section at Dollar Tree and I bought a shimmery silver pack and a shimmery blue pack. Again, if you can't find something like this, you could always cut construction paper to the appropriate size. I just loved how these were already sparkly though!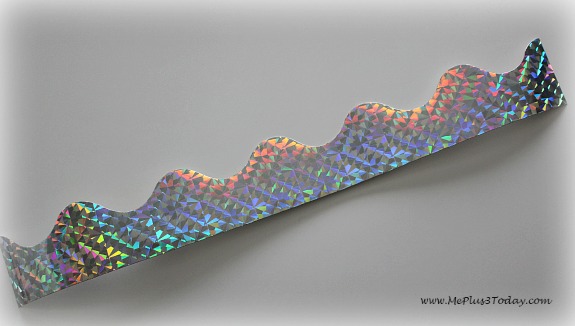 Snowflake Crown Supply List:
1) Snowflake cutouts
2) Bulletin board border or construction paper
3) Sharpie/marker
4) Glue
5) Foam brush
6) Pipe Cleaner
7) Hole puncher
To Make the Snowflake Crown a Letter Recognition Activity:
1) I used a silver Sharpie and a blue Sharpie to write a letter on each snowflake to spell the kids' names.
2) I went over each letter with the kids by holding up the snowflake and asking if they knew what letter it was. If they were able to tell me the letter, then of course we'd high-five and celebrate. If they didn't know it, then I'd simply tell them what letter it was. They typically responded with, "Oh." 🙂
3) Then I put the snowflakes in front of them and had them pick out what letters go in their names. The girls didn't know all of them yet, but they were able to pick out about half the correct letters! I still needed to pick out all the letter for Will, but since he is not even 2-years-old yet, I think that is OK!
After that, I put the snowflakes in front of them so that they spelled their name, and also put the band in front of them. I had them brush glue on to the back of each snowflake with a foam brush and push it onto the band. However, we had to go back and re-space the snowflakes after I let the kids glue them on because they ended up being very spread out, and the letters wouldn't all fit!
The Finished Product
This is what Violet and Will's looked like after we glued on the snowflakes. I have no idea why I don't have Charlotte's in the picture!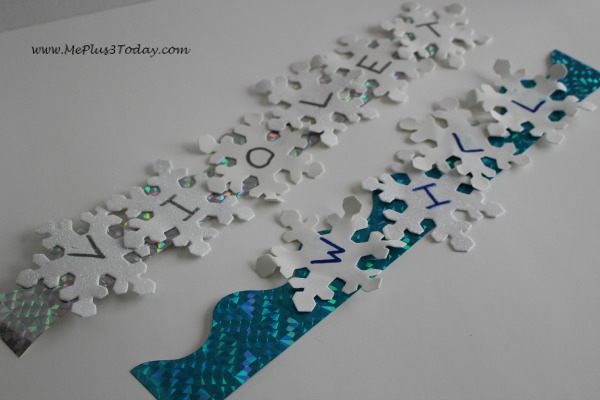 I punched holes in the ends, and attached them together with a blue pipe cleaner. You can kind of see it in the image below. This allowed me some flexibility in adjusting the sizes.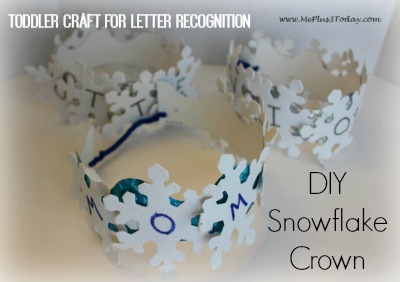 I even made a snowflake crown for myself! Mine said "Momma." This was my attempt at using auto-timer on my camera to get a picture of us all together modeling our new snowflake crowns! I don't think I'll ever get a perfect picture with everyone smiling… 🙂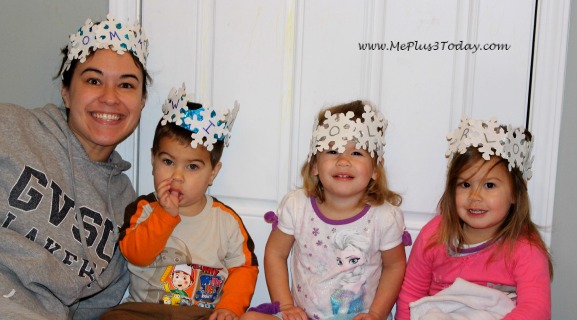 Each kid loves wearing their snowflake crown around. It was an easy activity for us to do that required minimal prep time and wasn't messy! Those are my favorite kinds of crafts and activities!
So what do you think? Will you be making a snowflake crown soon?
Visit my Kids Learning Activities board on Pinterest!
Follow Sarah @ Me Plus 3 TODAY's board Kids Learning Activities on Pinterest.