For your convenience, this letter recognition ideas for toddlers post contains affiliate links and is sponsored by I See Me!
Even though all 3 kids are still under the age of 3, I can't help but think of their futures. I just want to give them a great chance for success. And I personally would consider them successful as long as they are happy with whatever they are doing.
I don't have any background in child development, but I believe early literacy skills will help them as they grow up, so they can follow their passions and be happy.
As toddlers, one important aspect of early literacy is letter recognition. Since I'm not a teacher, I don't spend a lot of time specifically going over letters with them. I'm not sure I have the patience for that, and it's probably not the best way for them to learn.
Instead, I've been doing a few simple things around our home to help develop this skill.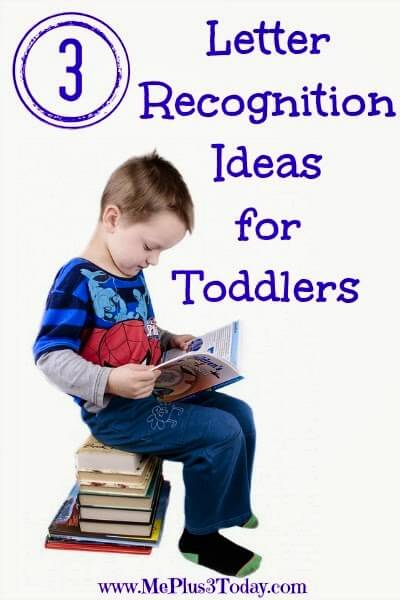 3 Letter Recognition Ideas for Toddlers
1) Initials on shoes
Although they are twins, I don't always dress the girls alike. I do, however, typically get them the same shoes. To avoid confusion between the shoes, I put their first initial on the back of the shoe. I just recently realized that this is helping them recognize the first letter of their names.
When we are getting ready to leave each morning, I typically say, "Go get 'C is for Charlotte' shoes!" Charlotte will look at the back of the shoes and be able to pick out which belong to her. I do the same for Violet, but obviously I call those, "'V is Violet' shoes."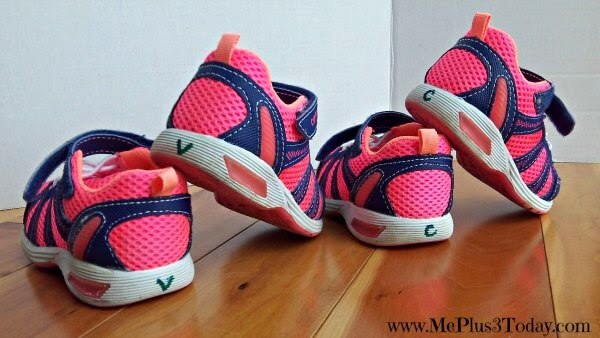 2) Name Labels
Before getting in their chairs at mealtime, the girls had started saying, "My name is on this chair!" I didn't really understand what they were talking about, until one day I noticed they had their names on the backs of their chairs at daycare. I thought that was a great idea! So I did it too!
The first time the girls saw their names on them, they were immediately able to distinguish which was theirs! (Thanks daycare!) 🙂 Next on my list is to label common household items that they come across daily, such as: door, window, and couch.
3) Reading Books
The kids absolutely LOVE books. We've been reading to them since they were infants. And as the girls have gotten older, I now get to listen to them "read" to me as they look at the pictures. And Will loves to point at certain objects on the page that he recognizes and can say the word for, such as a ball, dog, or car.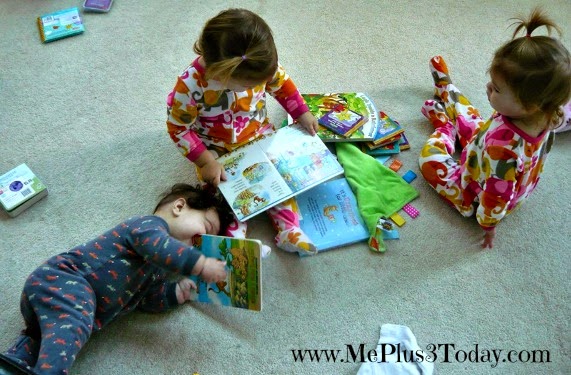 And now there is an incredible personalized alphabet book available from I See Me! that would be another great method to reinforce recognizing their names, along with all the other letters of the alphabet.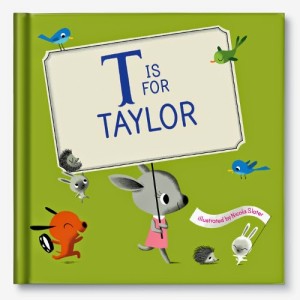 This book is the new "Me is for Me" personalized book. As you can see in the picture above, the title is just like what I say to help the girls recognize the first initial of their name. They will also see their entire name on the cover. And unlike other books, they will continue to see it throughout the pages.
I know my kids would be super excited to see their name show up in a book!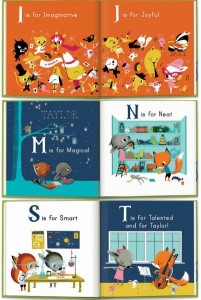 Plus, the illustrations are not only adorable, they also help explain the special qualities that each letter describes. That is great for pre-readers like my kids.
These are just a few ideas I use to help my toddlers with letter recognition. They are really simple and don't really require much time at all. Perfect for a busy mom like myself! And I can only imagine how awesome it would be to hear the kids "read" their own personalized book from I See Me.
What things do you do in your home to promote early literacy? Let me know in the comments section below.