Since beginning this new venture in blogging, I've started reading and following numerous blogs. It is really fun to virtually "meet" these people, and to have them invite readers into their lives! The number one thing I've learned since starting this blog, is that bloggers are so nice and incredibly supportive of each other! It is not a competition at all, everyone seems to want to help everyone else get to the top!

I love it!
Right now, there is a Tour Through Blogland going on. I've seen it on almost every single blog I read, so I am excited to finally join the tour! It's an opportunity for me to introduce my readers to a few other great blogs that I follow, explain what is going on with my blog, and have my blog introduced to other bloggers readers.
Again, bloggers helping bloggers. Most supportive community ever!
I was actually nominated twice to join this tour.

The first time I was nominated was at the end of July by Sybil from She Lives Free. I discovered She Lives Free through Make a Difference Mondays, a blog link-up I like to participate in and read because the posts are so inspiring. The first post I read from Sybil was "Dear Single Mom (and sometimes single Mom)." It happened to be on a rough day for me, and those words were just what I needed at the time. Since then, we've kept in contact via comments on our blogs and social media. I really enjoy keeping up with her blog.
The better question might be, what am I not working on? 🙂
I have a huge list of posts I want to write. I'm just limited on time to actually write them! I'm slowly making my way through the list, although I am adding more ideas than I've been able to actually write. But I guess it's a good thing to not have a shortage of topics, right?
Some of the topics are for my Monday Mourning Widow Series, as well as my newest How to Help Series. I am also trying to publish useful information while finishing up our Summer Bucket List updates.
In other exciting news, I recently became the VP of Sharing Networks for the International Bloggers Association (IBA). It mostly entails a lot of spreadsheet work, which is actually something I really enjoy! The information I track can be time consuming to enter, so I am trying to figure out a way to automate it more. I guess that's the engineer in me! I'm also working on a spreadsheet that I plan to share with the group that will make it so much easier for Sharing Network members to track their own sharing information.
From being on the board of the IBA, I was given an opportunity to begin freelance writing! I'm assigned a topic, research it, and write an article based on my findings. I submitted my first article, and received wonderful feedback that gave me the confidence to continue accepting more offers to write. So I'm working on my second article now.
And of course, I am continuously learning more about blogging, so I can hopefully grow this blog into something that provides revenue for my family. I am so appreciative of all the support I am getting out there as I take this leap into new territory. It's exciting and scary at the same time! But I'm loving it so far!
How does your work differ from others in it's genre?
I'm still not 100% sure what genre I even fit in to! I guess I'm going to consider this a lifestyle blog, because that's what I blog about… Life!
And technically,
aren't all lifestyle blogs different based on the fact that all of our lives are different?
Currently my life is all about of poop, pee, boogers and other bodily fluids that I have to clean up each day!
Well, not really, but being a single mom to 3 toddlers, it can certainly feel that way!
Really my life centers around
parenting, toddlers/kids, motherhood, and widowhood.
And I guess it's the last thing on that list that sets my work apart from the other parenting/kid/mom blogs out there. Suddenly finding myself to be a 30-year-old widow and raising 3 kids under the age of 2 has made my story somewhat unique.
In this blog, I talk about our life, our experiences, and our ups and downs. After all, it is about Me Plus 3 Today! 🙂 And I'm pretty sure there isn't any other blog out there about us. At least, not that I know of… 🙂
Why do you write/create what you do?

I mentioned on my About Me page that I began writing this blog in order to organize my thoughts since my husband, Chaz, passed away.

From that, it evolved into the desire to share our new life with others. I want to take the mask off that I tend to hide behind, and really open up and be honest about how losing Chaz has affected our life.

I also try to create posts that might inspire others. While tragedy struck our family and rattled it to the core, I'd like to hope that it could bring about something positive for someone else.

So I admit my faults, and I don't claim to be perfect or to know what is best for others. I don't offer advice. I just share my story and what I've learned that does and does not work for us. But I'd like to think that our story might be helpful and inspiring to at least one person out there. Hopefully it impacts even more though!

Most importantly, I determined that I created a blog that is actually all about grief. And I keep writing to clarify the misconception of what many people think grief looks like.

Grief doesn't always look like crying and wearing black veil. Sometimes it looks like taking the kids strawberry picking, or playing with them in the rain. Sometimes it looks like relaxing by the pool or spreading acts of kindness. And of course, sometimes it looks exactly like what people would expect grief to be.

And that is why I write this blog. To show grief in real life.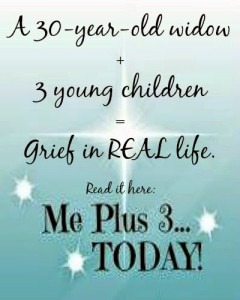 How does your writing/creative process work?


Um, creative process? I don't really have one. Unless a process can be considered to be the most random, unorganized series of events and thoughts possible!
I try to make notes and lists in a notebook. But I will misplace that notebook, so I start writing in another one. But then I find the first notebook, so then I'll be carrying two around. Sometimes I don't have either notebook, so I will write on a random piece of paper. And another, and another… Until I have pieces of paper all over the place, and several different notebooks, all full of notes and to-do lists. Many of which actually repeat each other… 🙂

Once I carve out some time to write about one of the items on my list(s), I just sit down and type away on my laptop. I try to get all my thoughts out into a draft post, without worrying much about grammar, spelling, organization, or really anything else. It might be completely out of order, but I just need to get the thoughts out.
Then I will start from the beginning of the post to refine and reformat. This part of the "process" will also include creating and editing any images for the post.
Once I'm to the point that it is almost ready to publish, I will read it through in a preview form, and make additional tweaks as needed.
Lastly, I'll add the labels (which you can see listed in the sidebar), the alt text for images, and change the permalink for the post.
After that, I'm ready to publish!
As I learn more about blogging, I'm sure my "process" will continue to evolve!
Now that I've shared what is going on with my blog, I want to take a minute to introduce you to the next 3 bloggers that I've invited to join the Tour Through Blogland.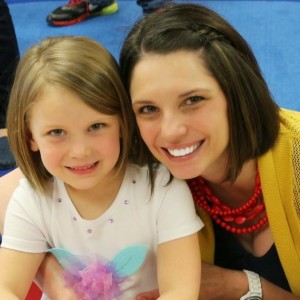 Kate was actually one of my roommates in college, so I happen to know her through more than her blog! Although we drifted apart, thanks to the wonder that is social media, we've been able to reconnect as we've grown, married, and had children. Kate blogs about her life as a physician's assistant, police wife, and mom of 3. You will love her blog because of her beautiful writing. There is so much feeling behind it, that you can't help but want to read more. I suggest you check out her post Today is Yesterday's Someday to better understand what I am trying to tell you!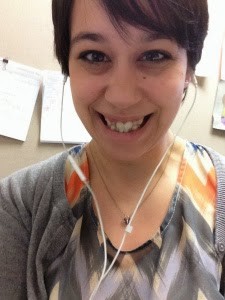 I met Anne Marie through a fun Blog Staycation group that I joined. She is also a mom of 3 and works full time outside the home. On her blog, you'll be able to find delicious looking recipes, craft ideas, and a little bit of fashion! So make sure you stop by her blog to see what she has to share!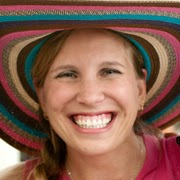 I also met Tina through the International Bloggers Association. Her story is unique because she and her family sold most of their belongings, packed up a car full of stuff, and moved to Mexico to simplify their life! I find that absolutely incredible. One of my favorite posts from her blog is 25+ Things I Love – What About You? It's so simple, yet it makes a big impact in reminding people to think about the good things instead of getting so lost in the bad.
So there you have it! That was my stop on the Tour Through Blogland. I hope you enjoyed yourself, and I'd love if you decided to stick around to see what else is going on with Me Plus 3… TODAY!
If you want to hear more from Me Plus 3… TODAY!, please subscribe to have the latest post delivered straight to your inbox! Don't forget to verify your email address after you sign up. Thanks!
Enter your email address:
Delivered by FeedBurner
See what other blogs I enjoy by following me on Pinterest!
Please take a moment to visit one of my affiliates: