It's time for another Mommy Reality Challenge post!
Yay! 🙂
Not familiar with it? Well, it's a fun challenge to capture Mommy Realties hosted by A Lavender Life , JENerally Informed , and Leapfrog and Lipgloss . Each week, moms are given a specific topic to share a snapshot of the REAL deal.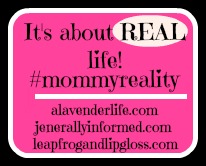 I've been participating in it for a while now. You can see my previous posts by clicking the following links:
Unfortunately, sometimes it just completely slips my mind. Or I just never get around to snapping a pic for that category. But I got a friendly reminder from Celeste at Leapfrog and Lipgloss on twitter today, which I most definitely appreciate, because I really love writing these posts!
Oh, and have I mentioned how much I just love the mommies that are participating in this challenge? It's just so refreshing to see a little honesty about what really goes on behind the scenes of these fabulous blogs! I don't feel the need to live up to some unreachable standard, because I can see that these women aren't perfect. And to me, that's awesome!
High-five for not being perfect! 🙂
Anyway, back the challenge…
This weeks topic is Guilty Pleasure. It's all about those silly, little things you indulge in that help save your sanity!
If you know me personally, I'm sure you can guess what mine is…
Oh yeah, it's some good ol' Diet Coke!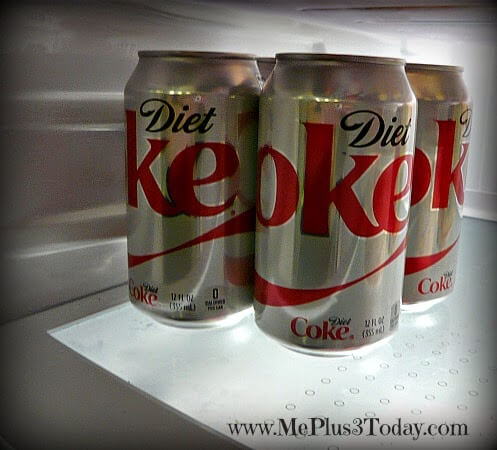 Yes, I am well aware how bad it is for me. So please don't send me the horror stories about what it's doing to my body.
Just remind me to never quit quitting!
I will someday, I swear!
But for now, it's basically like this super cute printable says: "This house runs on love and Diet Coke."
But since it's late, I'm currently drinking the caffeine-free stuff. Which, in my opinion, is probably like drinking non-alcoholic beer… What's the point?!?!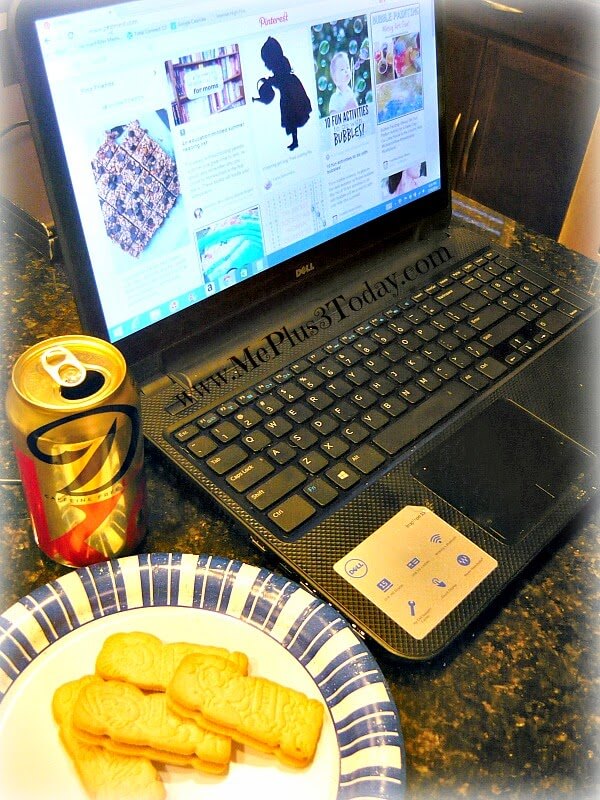 And maybe I should bring up my sweet-tooth too… Yes, those are E.L. Fudge cookies I'm snacking on. I should probably mention the packages of candy bars in the pantry, the ice cream in the freezer, and chocolate cupcake on the counter. No, I'm not eating it all at once, but I do give in to my sweet-tooth when the kids can't see (and I don't have to share!).
Lastly, there's Pinterest. I waste time promote my blog on Pinterest each night after the kids are in bed. But somehow, I get sucked in for an hour when I only meant to go on for 10 minutes. I don't even know how it happens! But it's all for the sake of growing my blog! (so I tell myself…) 🙂
Well, that's it for this week! My Mommy Reality Guilty Pleasure = Diet Coke, sweets, & Pinterest!
What is is your guilty pleasure do you indulge in? Leave me a comment here, or let me know on my Facebook page!
And that's a little bit about Me TODAY!