*Post contains affiliate links. Read full disclaimer here.
I'm assuming we've all had those moments. You know, the ones where we are so caught off guard by finding our kids getting into some serious mischief, that we can't even find the words to tell them to "Stop!" The only thing we can do is just stutter a little bit, sigh and shake our heads, and then whip out our camera to take a picture of the ridiculousness…
And that is what this weeks Mommy Reality Challenge, a "Moment of Trouble," is all about!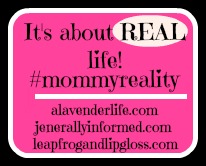 The moms from A Lavender Life, Jenerally Informed, and Leapfrog and Lipgloss are asking mommies in this challenge to share pictures they took when they caught their child in a "Moment of Trouble."
Well shoot, I've had plenty of those! In fact, I have an entire album on my personal Facebook page entitled "Mischief." It's slightly humorous when it happens, and it's even funnier looking at the photos later.
Tonight, I had another one of those moments…
The girls were at the kitchen table coloring with their Do A Dot Markers
. It can get a little messy because Violet likes to color the same spot for a very long time, causing a lot of ink puddles on her paper. Then it gets on her hands, which she might wipe on her shirt…
That is nothing new. I can totally handle that.
But today, I was changing Will's diaper, and when I brought him back in the kitchen, I discovered Violet doing this: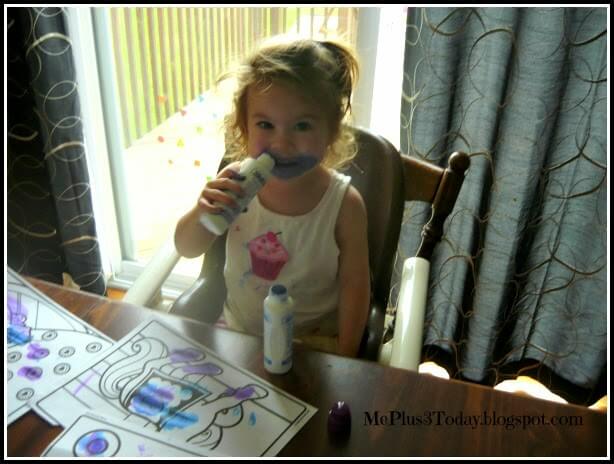 Yup. She's just applying a Do A Dot Marker
as clown make-up. Awesome.
Of course, I just stuttered, "What in the world?!?" and took that picture before I stopped her. 🙂
And before I started wiping her face off, I had to snap another pic of her handiwork!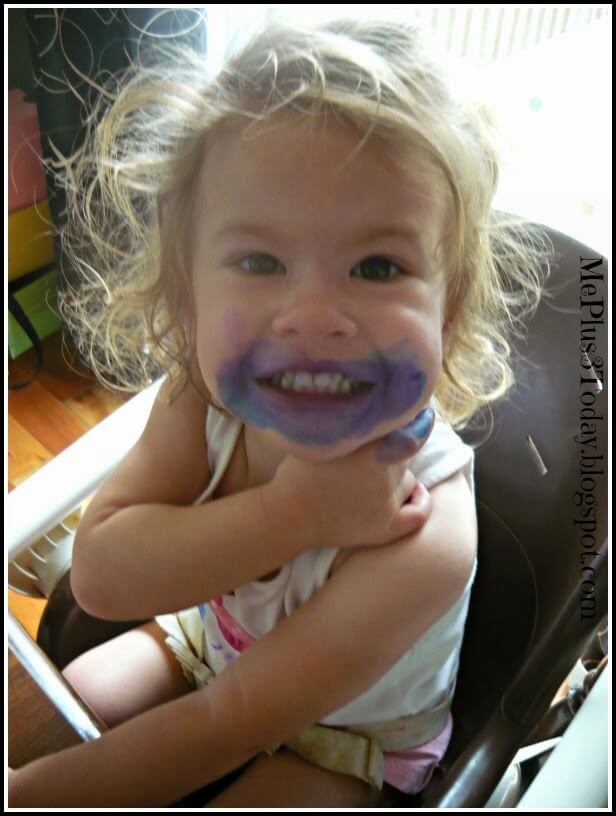 What do you think? Is Ringling Bros hiring make-up artists?!?! 🙂
This is just one of those moments where it's hard to be mad because it's just so silly!
I could probably write at least 100 more posts for this challenge. But for this week, my Mommy Reality Moment of Trouble = Violet being caught with Do A Dot Marker
on her face. 🙂
Click here to see my Mommy Reality from last week!
What Moment of Trouble have you caught your child in? Leave me a comment and let me know!
If you liked this post, please pin it!