I just wanted to take a few moments to explain where my heart and my head are this week.
On Wednesday, August 6, 2014, it will be 1 year since my husband, Chaz, passed away.
I've seen it referred to as a "deathiversary." But I do NOT like that word. I've just been calling it "the 1-year mark."
Obviously, the past few weeks have been extremely difficult. And as this impending week began, my emotions have been running haywire.
As I mentioned in my post The Truth About Young Widowhood, I want to be open and honest about life as a young widow. But I am really struggling to find the right words to describe how I am feeling as this milestone approaches. I've been debating about what I wanted to do or write for this blog but nothing seems to truly fit what I want to express.
And maybe that's because I'm just not ready.
Despite the fun I share with the kids, the projects I work on, or my methods of turning a negative into a positive, this new life is still agonizingly tough. I have a constant hollowness in my chest, and I feel like I have the weight of the world on my shoulders. Each day, I battle sadness, guilt, anger, resentment, stress, anxiety, and so many other emotions from losing Chaz. On top of that, I have to attend to the matters of every day life, like caring for the kids and going to my job.
It. Is. Exhausting.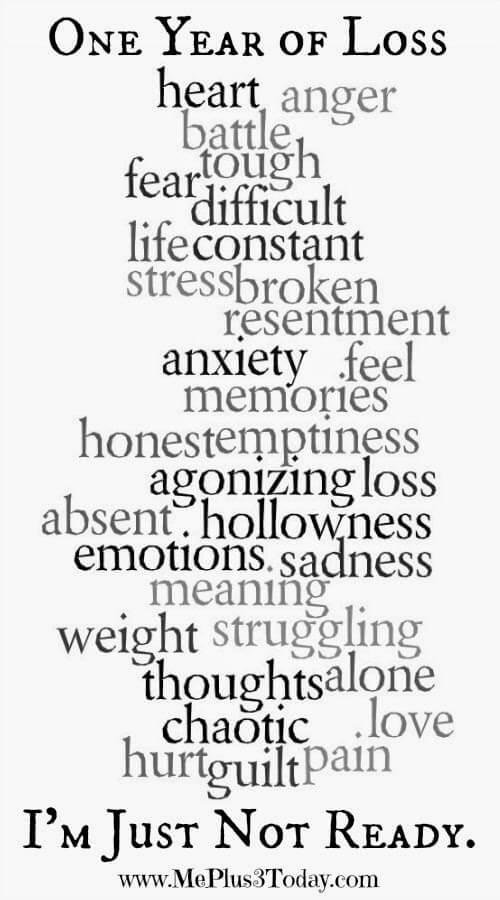 So, when I say I'm not ready to write something monumental for the "1-year mark," it's because it is still just TOO MUCH right now. WAY too much.
Since I'm not able to write an incredible, thought-provoking post full of heart and meaning regarding this, I'm planning to do a series of posts specifically about widowhood during the month of August instead. I know, it probably sounds like a super fun series to read! (Please sense my sarcasm!) But I believe what I plan to share will be really helpful to people out there. So stay tuned for that.
Then, to balance out all of that "fun," I will be finishing up a few summer bucket list updates, hosting another giveaway (maybe even 2!), and continuing to share ideas for Acts of Kindness! It's going to be a busy month, but staying busy is just one way that I cope!
Lastly, I just want to let you know how much I appreciate you helping me grow this blog. Every like, share, or comment makes me feel awesome. Thank you SO MUCH for reading.
And that's just a little bit about Me TODAY!
If you want to hear more from Me Plus 3… TODAY!, please subscribe to have the latest posts delivered straight to your inbox!
Enter your email address:
Delivered by FeedBurner