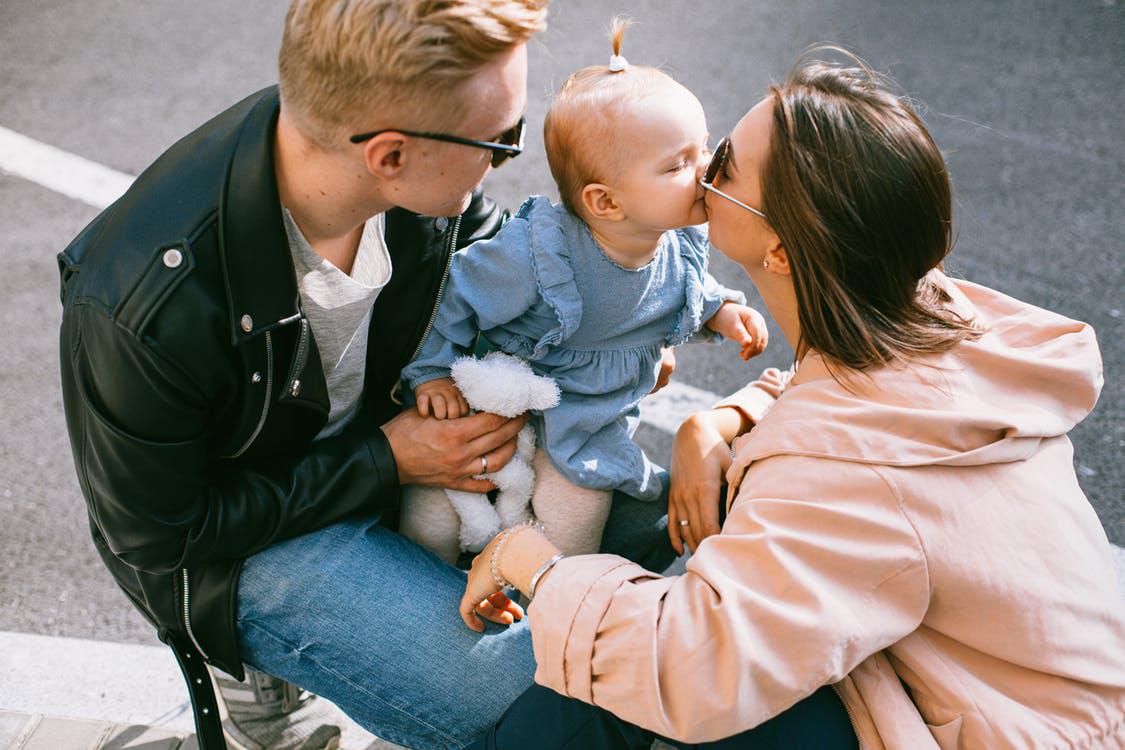 Nobody can love you more than a parent. This is true, yet we observe huge emotional and generation gaps between a parent and a child. Loving your kids to the core is not enough. How can we prove to be a better parent for them? How our life decisions affect them? What example are we setting up for our kids? These and many other questions which might keep you awake late, but let us try and work it out together.
This year is about bounding emotionally and insightfully with your child. This year let us celebrate our kids and let them be the best version of themselves. Also, a number of group parenting sessions and community events are organized. This helps parents to stay updated and learn from each other's experiences.
Be Acceptable Of Your Childs Personal Space
Yes, everyone deserves some privacy. Your kids are no different. Try to be more trusting with them, so they become more kind. Try to be more giving to them, so they learn to respect. Be more forgiving so they can learn from their own mistakes. Research has proven that kids enjoying private time have more stable personalities. They are more confident in expressing their needs and show better decision-making skills. Nowadays, there are many portals available that help us (the concerned parents) to choose wisely for our child. Baby expo Sydney is one of those events.
Be Your Child's Strength
Your child will always need someone to look up to. When they crack their first word and take their first step, they look up towards their parents for appreciation and reaction. From their very first paycheck to meeting their soul mates, your kids need your presence and your guidance. Be supportive of their choices and understanding of their desires.
Lead By Example
Ever wondered how you teach all the right things, yet the result is never positive? You keep reminding them to tidy their room, yet nobody cares to listen. Around 65 percent of families around the world of varied backgrounds and lifestyles share a common complaint. Kids do not listen. The best trend to follow is to lead by example. Your child will not do as instructed but will surely follow your footsteps. These little extra chores and habits have better culminated from an early age.
Be More Expressive
There is no shame in showing your love for your child. Make your child feel special. Celebrate their best days and console them on their worst. It is even okay to feel angry and low in front of them, as long as you keep communications flowing. Make them understand what you are going through. Share your day with them and be genuine with them.
Changing Family Dynamics
Parenting is never easy. It is even difficult when you are trying to raise a child as a single parent. It is okay to be a single parent. We must be more supportive and less critical of others. As a parent, you have your child's best interest at heart. Trust yourself completely.
What Not To Preach
This year let us start by making amends. We want our kids to become a better part of ourselves. We must realize they are different from us. They may not like the same opera as you. Your child may not wish to carry on the family business. It is possible your child has an interest in photography as opposed to your athletic nature. We must not preach our own desires onto them. Let us be brave and help them pave their own path.
Grow Up With Them, Not Out Of Them
The best in the world that you can give your child is your time. Make time for your child. Engage them in your daily routine. Include them in your discussions and opinions according to their capabilities. Through this, you can encourage them to be emotionally stable and independent beings. Rely less on laptop i-pod screen time and more on quality interaction.
Socially Conscious Generation
There is so much going on globally on different media and social platforms. It is a perfect time to make your child conscious of gender and human rights. This year is about change and raising our kids, who are more socially involved in global issues. After all, they are the hope of our future. Let us provide our kids with platforms to raise their voices and implement their ideas and creativity. Let us raise a socially conscious generation.
Conclusion
Trends are ever-changing, but the love and concern of parents remain the same. With every new trend that you choose to follow, you must remember that only you can make the best decision for your child. Every child is different, and therefore each parent has his/her own way of bringing up one. In a community, we must be more tolerant and compassionate toward one another and respect each other differences.