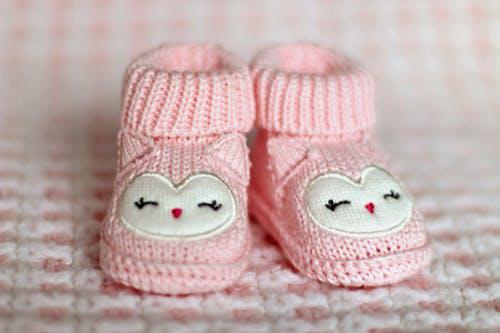 Recently bought dresses for your kid, and now your kid does not fit into it anymore? It must be so annoying because clothing for kids cost a lot of money and you spend it only to find out that your kid has outgrown the dress after wearing it for a month or two. Now you have to buy more in your tight budget. I can totally feel the frustration and sadness you must endure as shopping for kids require a lot of effort and time.
Till your kid reaches a certain age where you will not have to discard dresses after every few months, ever thought of saving your money and just putting a little bit of your creativity to design your own trendy clothes instead of waiting for kids clothes sale on different clothing brand outlets? Sounds so light on the pocket, right? Here are a few ideas you can try to make your kid look stylish.
Tie and dye
Bored with one colored clothes and that tie and dye patterned clothes are too expensive to buy? Here is what you can try to make a trendy tie and dye shirt on your own. You are going to need three rubber bands, a white tee-shirt, a fork and fabric dyes of your favorite color. All you need to do is roll the tee around fork just like you roll spaghetti around it. Once the shirt is rolled, split it into six pieces just like that of a pizza with the help of rubber bands. After tying rubber bands, dip it in water to make the cloth wet and now pour the fabric dye of different colors on each segment. Let it day and unwrap the rubber. Tada! Your personal tie and dye shirt are ready for your kid to slay.
Clothing bleach
Do you want to change the plain black shirts of your toddler and do not want to spend money on a new one oriented with your kid's favorite cartoon or hero character? Worry not, you can create one at your home without spending much of money, just print or cut a stencil of your kid's favorite cartoon or hero character, pour the clothing bleach in a spray bottle. Grab a polythene bag, plain it out, and put it inside the shirt to avoid the leakage of bleach on the back of the shirt. Now place the stencil in the center of the shirt at the front, spray the bleach on it and let it dry. Your kid's favorite character printed shirt is ready.
Hot Glue stick
Want something a bit embossed and colorful on your kid's cloth? Ever wondered what you could utilize glue stick for that? Well, let me tell you how you can turn a plain colored tee shirt into a colorful one. Just grab a few different colored hot glue sticks, you can add glittered ones too if you want to shimmer. Cut those glue sticks in a small piece of about 1 cm thickness. Place them in any pattern you want to in the center of a shirt. Use an iron to provide enough heat for the glue to melt and let it cool. Your customized embossed design is ready to wear.
Your branded clothes
You must be having loads of shirts and dresses that you have bought at expensive prices, and you do not want to discard them, and you cannot even use them for yourself. How about you turn them into your kid's stylish clothes? You can cut out the sleeves and collared part of your buttoned shirt and leave the rest as per your kid's size. All you need to do is to just sew a little neckline, and a sleeveless branded buttoned shirt is ready for your kid.
Turn your hoodie into onesies
Grab onesies of your kid, place it on your hoodie, and cut it according to your kid's size, make a center triangular cut and stitch it to create the legs part. Stitch out the outline of the sleeve, and your stylish onesies are all good to go for your kid.
Sandpaper printing
If you have accidentally filled your kid's wardrobe with so many shirts of plain colors, do not worry, you can still design them and make them look more colorful. All you need to have is your favorite color crayons, sandpaper, Iron, and stencil of whatever you want to print on it. Place the stencil on sandpaper, fill and trace it out with your favorite color crayon. Once you have traced the desired print, place the sandpaper upside down in the center of the shirt, grab an iron, place a white cloth on sandpaper, and now iron it on the shirt. Remove the sandpaper and voila! You will have your design transferred onto the shirt.
Conclusion
Kids grow in a blink of an eye, and with the growth in their age, their clothing sizes change too. As commonly observed, the kids' clothes are usually sold at high prices as compared to adults. Instead of spending so much money on your kid's clothes which you are hardly going to use for a month or a few, it is better to b wise when it comes to investing in short-timed dresses. You can just go easy and use some smart DIY hacks to make your kid's clothes look trendy and yet easily affordable for you.